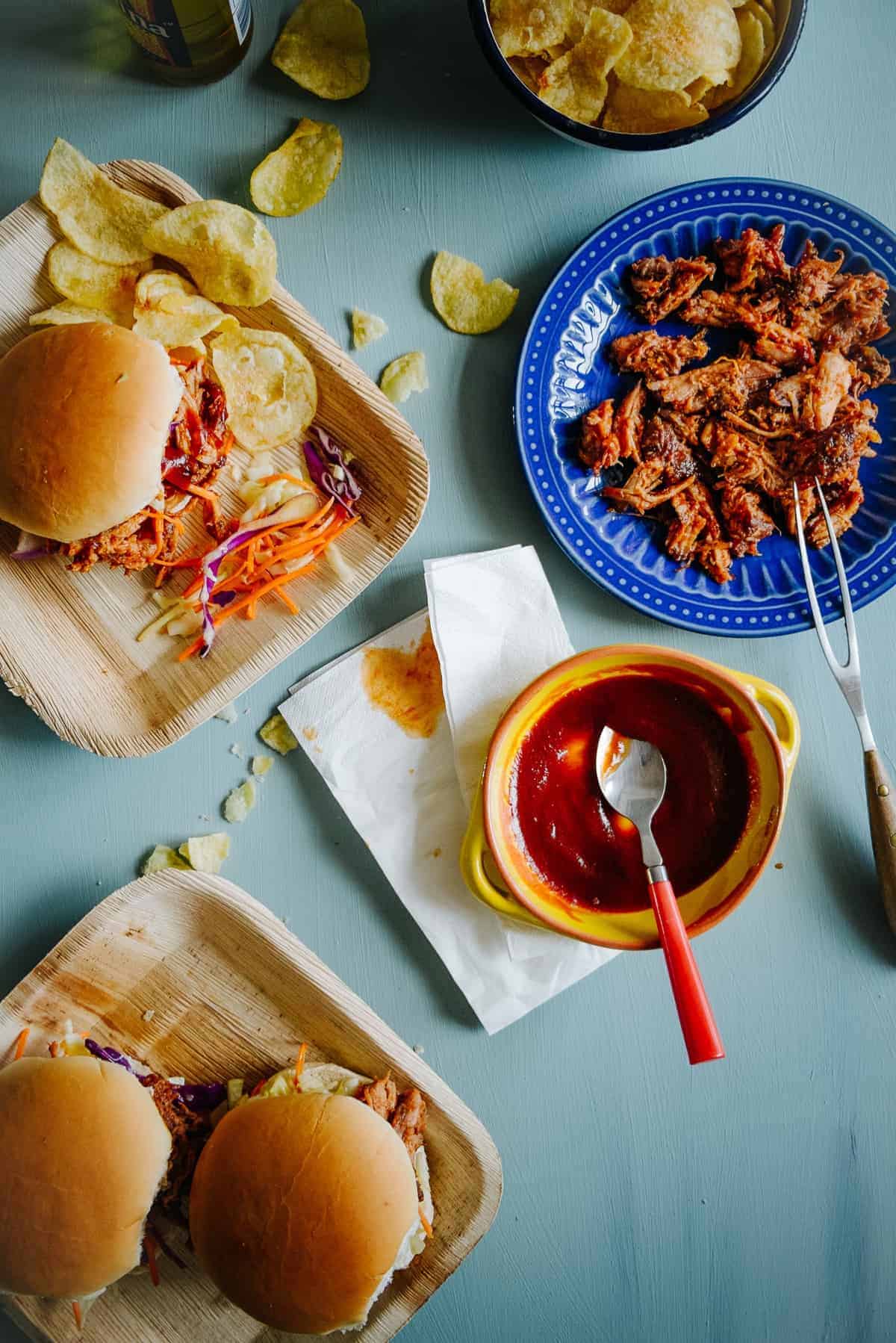 In the midst of our Sydney winter it's nice being able to escape with recipes like these!
Today I'm over at The Boys Club showcasing this gorgeous summer recipe.
I may not have a barbecue in my tiny apartment but my oven certainly makes up for it.
The highlight here was using bourbon to make the barbecue sauce. Slathered over a succulent, slow cooked pork and sandwiched between white burger buns it was truly unforgettable.
What are you waiting for?