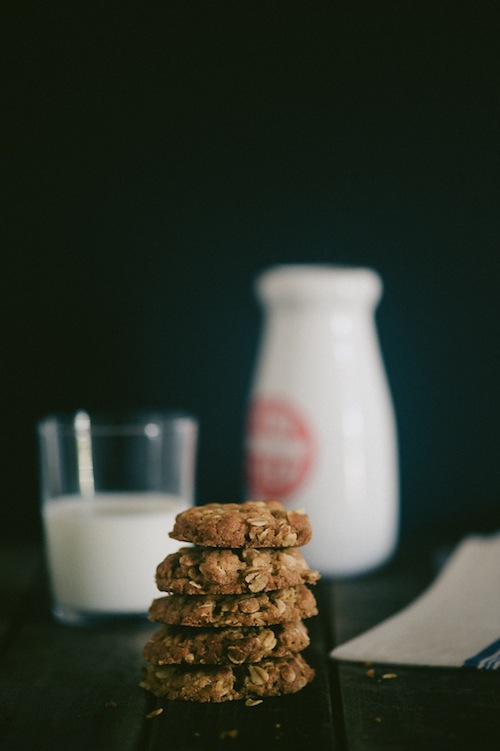 April 25th marks ANZAC Day here in Australia and New Zealand.
If you're reading this from overseas and you're not familiar with the term, the word is an acronym. It stands for Australian and New Zealand Army Corps.
It's Australia's day of commemoration.
Traditionally, it honours the lives of soldiers who fought in the First World War.
But in recent times, it has also taken on to remember the men and women who served in the various conflicts Australia has participated in.
The Importance of The Anzac Biscuit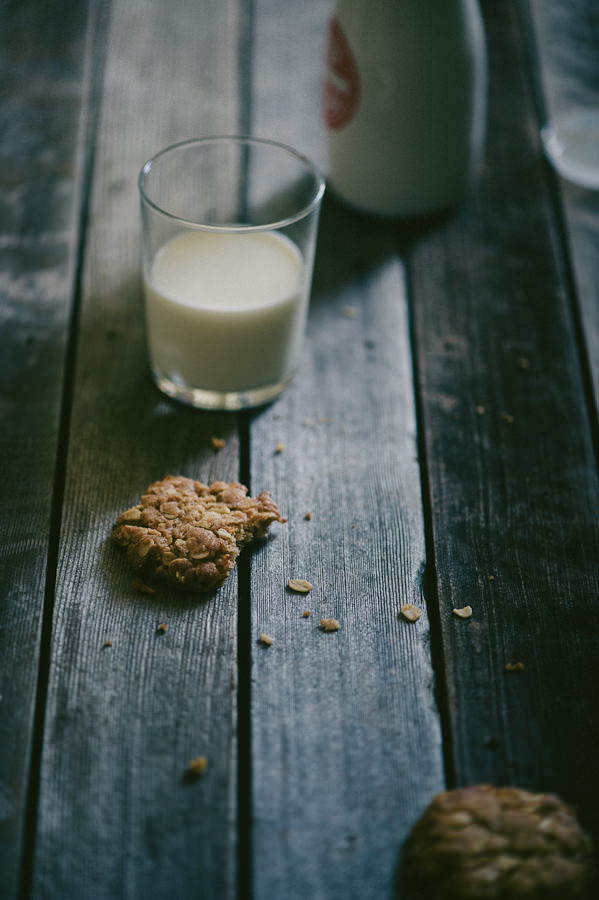 You're probably wondering "what on earth do these biscuits have to do with all of this?".
These biscuits are a tradition stemming from the First World War. They were made and sent to the soldiers because of their shelf life.
As you can imagine, any food that was sent via ship in those days spoilt very quickly. The wives and mothers of the soldiers (who were in Australia) came up with a recipe that would not spoil. There are no eggs used in Anzac biscuits.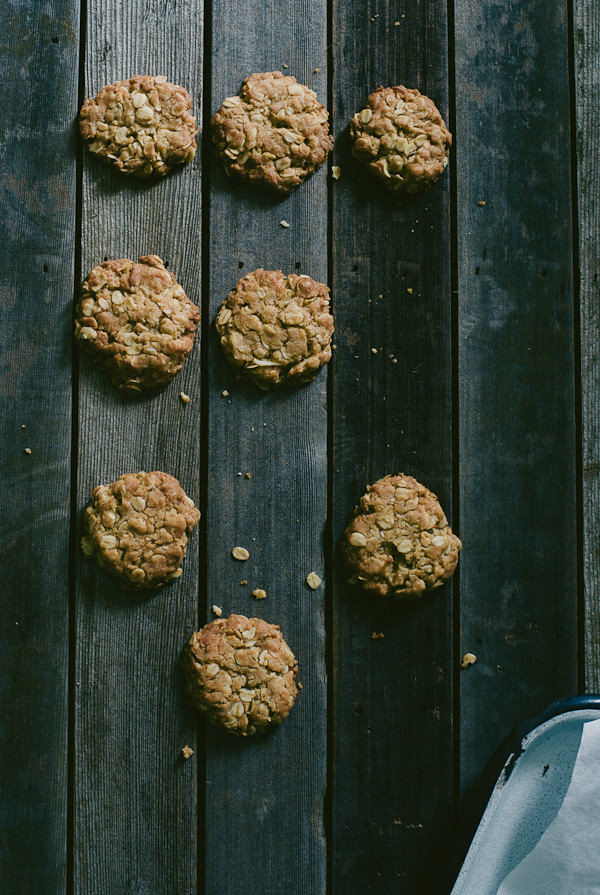 It's the golden syrup that gives them their binding power. The Anzac biscuits were stored in metal tins and remained crisp for their long journey over the seas.
Brilliant right?
Apart from being a clever recipe they are DELICIOUS. And completely addictive. And for the cliched part of the post-"Try stopping at one!".
As a youngster I indulged in making these simple yet tasty biscuits. They really are very easy to put together. And I'm sure most of you have these ingredients in your pantry.
My favourite part is biting into these and tasting the shredded coconut and the dark caramel flavours of the golden syrup.
Over the years I've seen people tweak the original recipe by adding nuts and other goodies but they don't really need it, in my opinion.
And it doesn't have to be Anzac Day to make these. Make them any time of the year. However, I think it's important to remember what they stand for.
Lest We Forget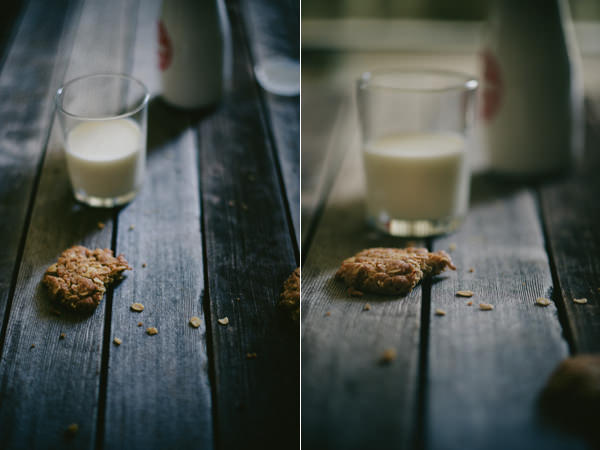 Australia's famous biscuits made in honour of the men who fought in the First World War
Ingredients
1 cup plain flour (all purpose flour)
1 cup brown sugar
1 cup rolled oats
1 cup shredded coconut
125 grams melted butter
2 tbs golden syrup (treacle)
2 tbs boiling water
1 tsp bi-carb of soda
Instructions
Pre heat your oven to 180 deg C.
Combine the flour, sugar, oats and coconut in a large bowl.
Add the syrup and water to the butter, mix well and then add the soda.
Allow the mixture to slightly foam and then pour it in with the dry ingredients.
Combine well and place spoonfuls of the biscuit mixture on a pre lined baking tray, allowing a little space between each biscuit.
Cook for 15 mins or until browned (be wary of baking too long as the Anzac biscuits will become rock hard).
Allow the biscuits to cool in the baking tray for 5 minutes and then place them on a rack to cool completely.
Serve immediately.
Notes
If you prefer a chewier biscuit cook for about 12 minutes