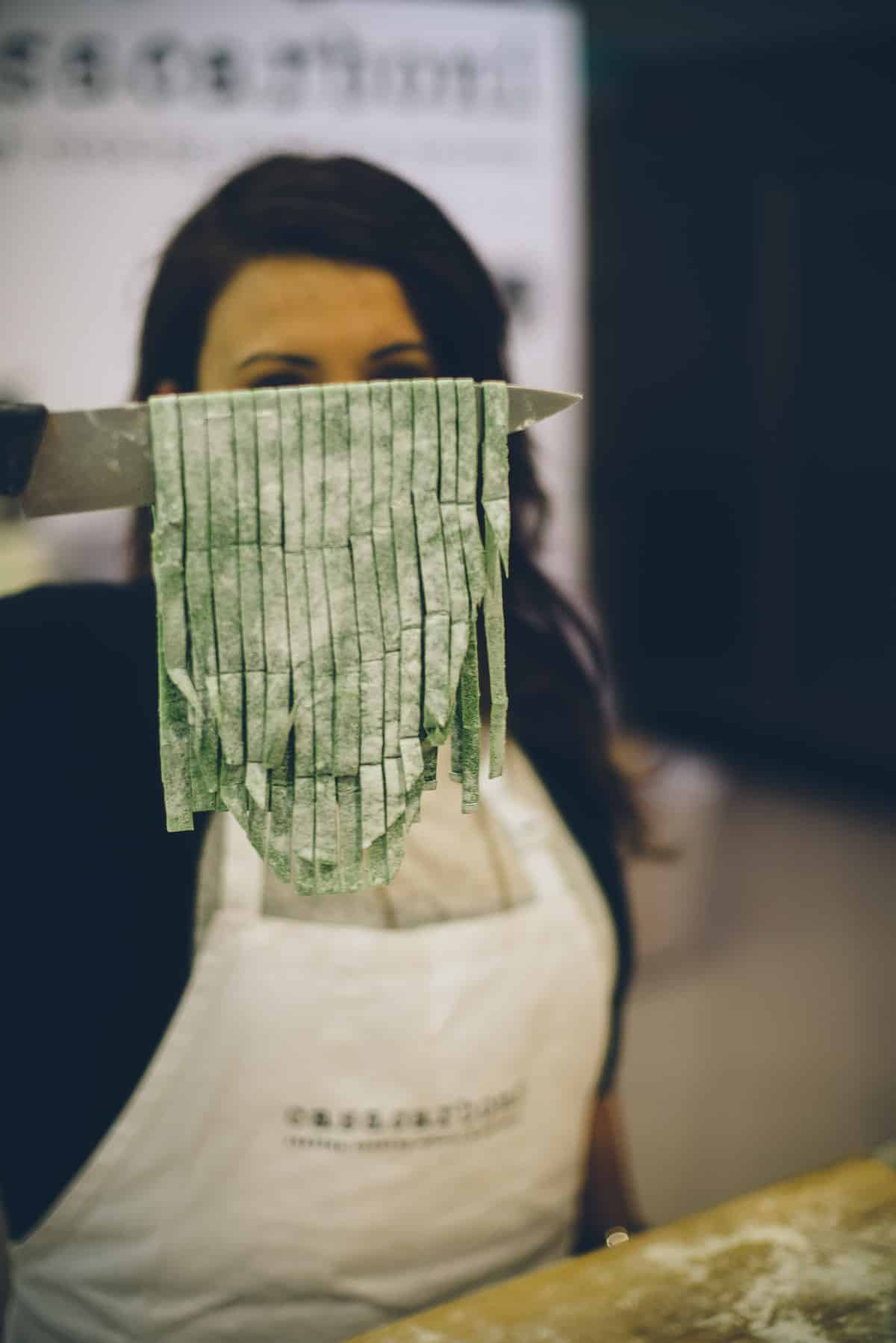 One of the highlights on my recent trip to the Barossa was definitely the pasta making class we attended on the Saturday.
Casa Carboni is an Italian cooking school and enoteca located in Angaston in the Barossa Valley.
Remember when I wrote about the people when I visited the Barossa Valley?
This experience was a perfect example of that.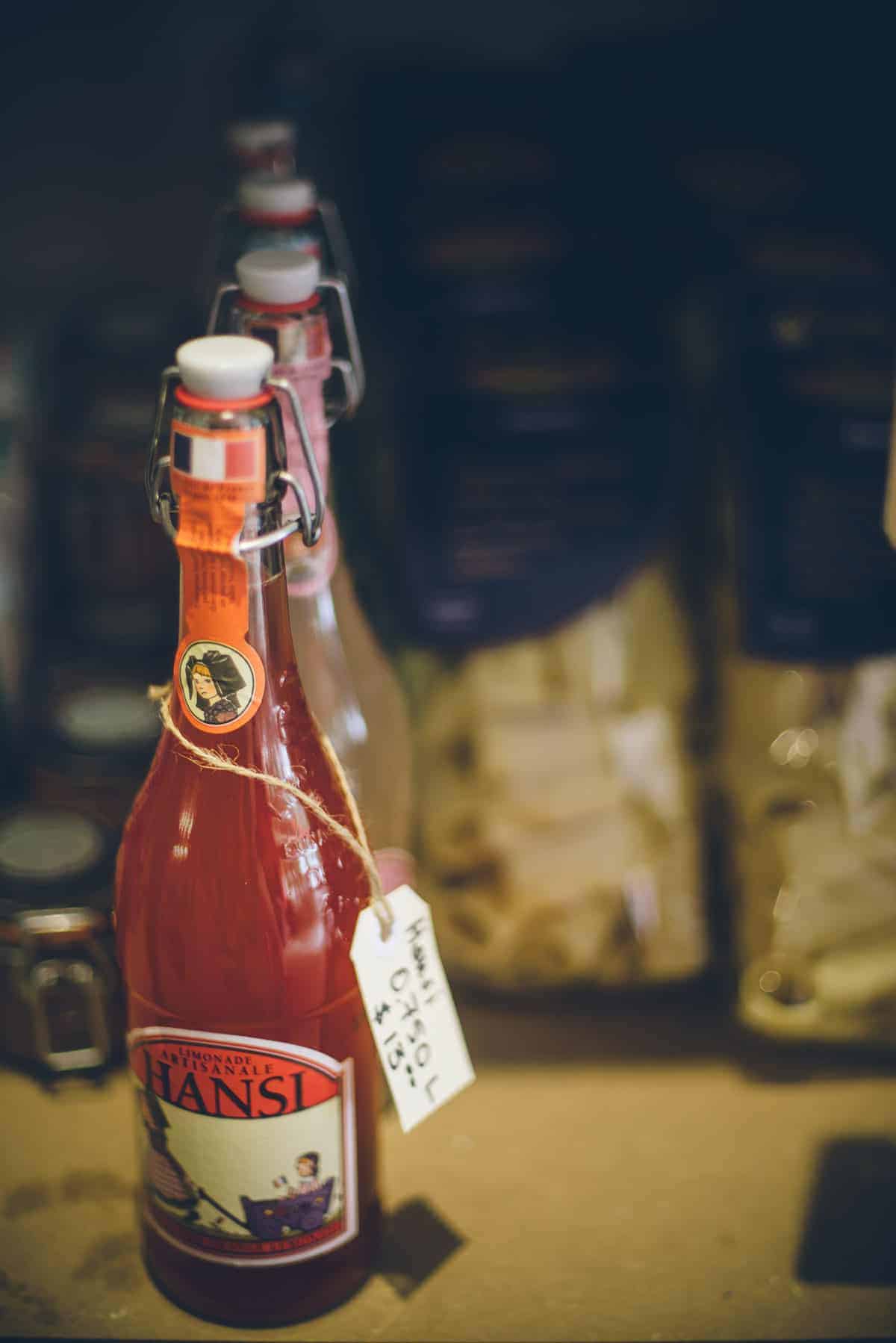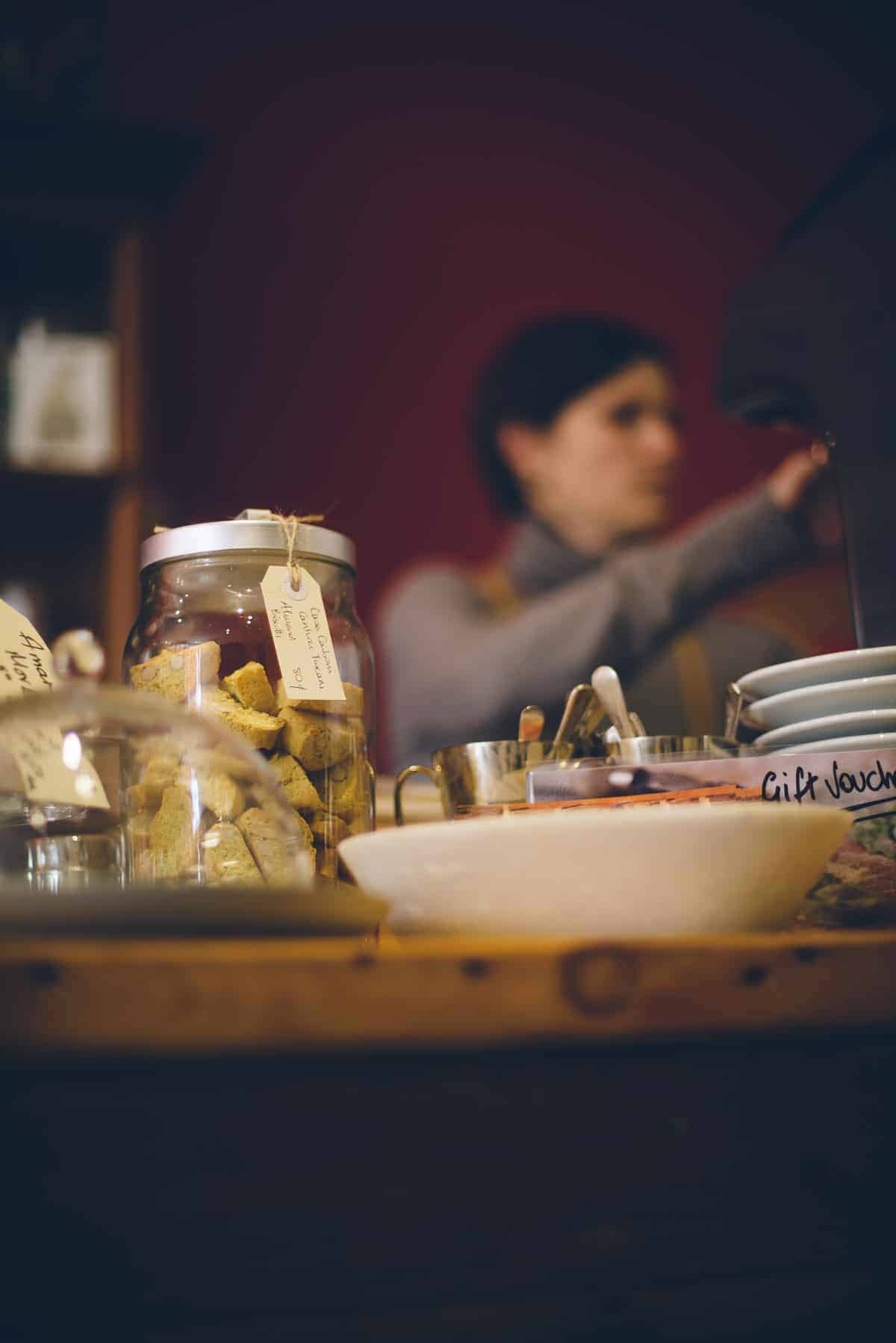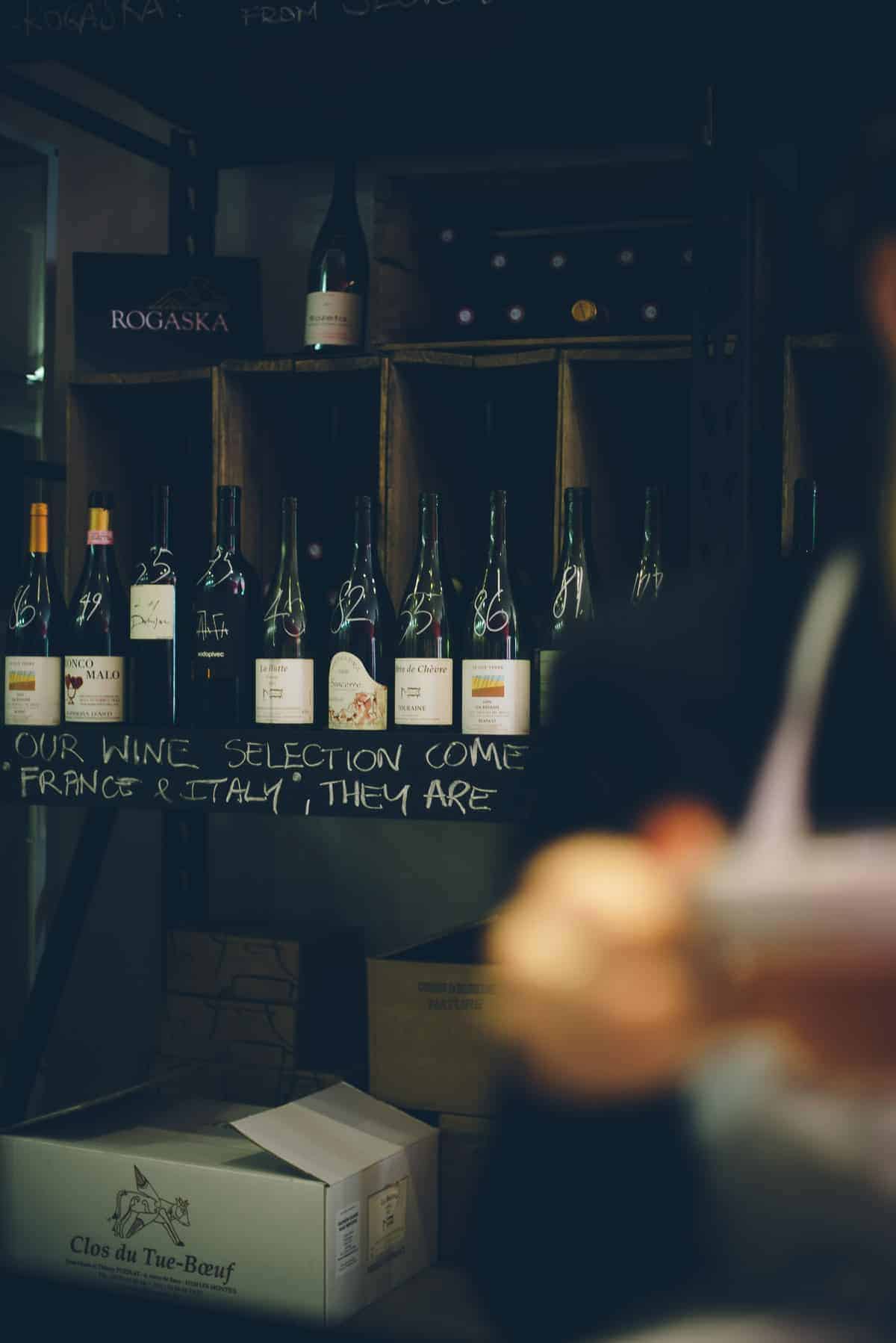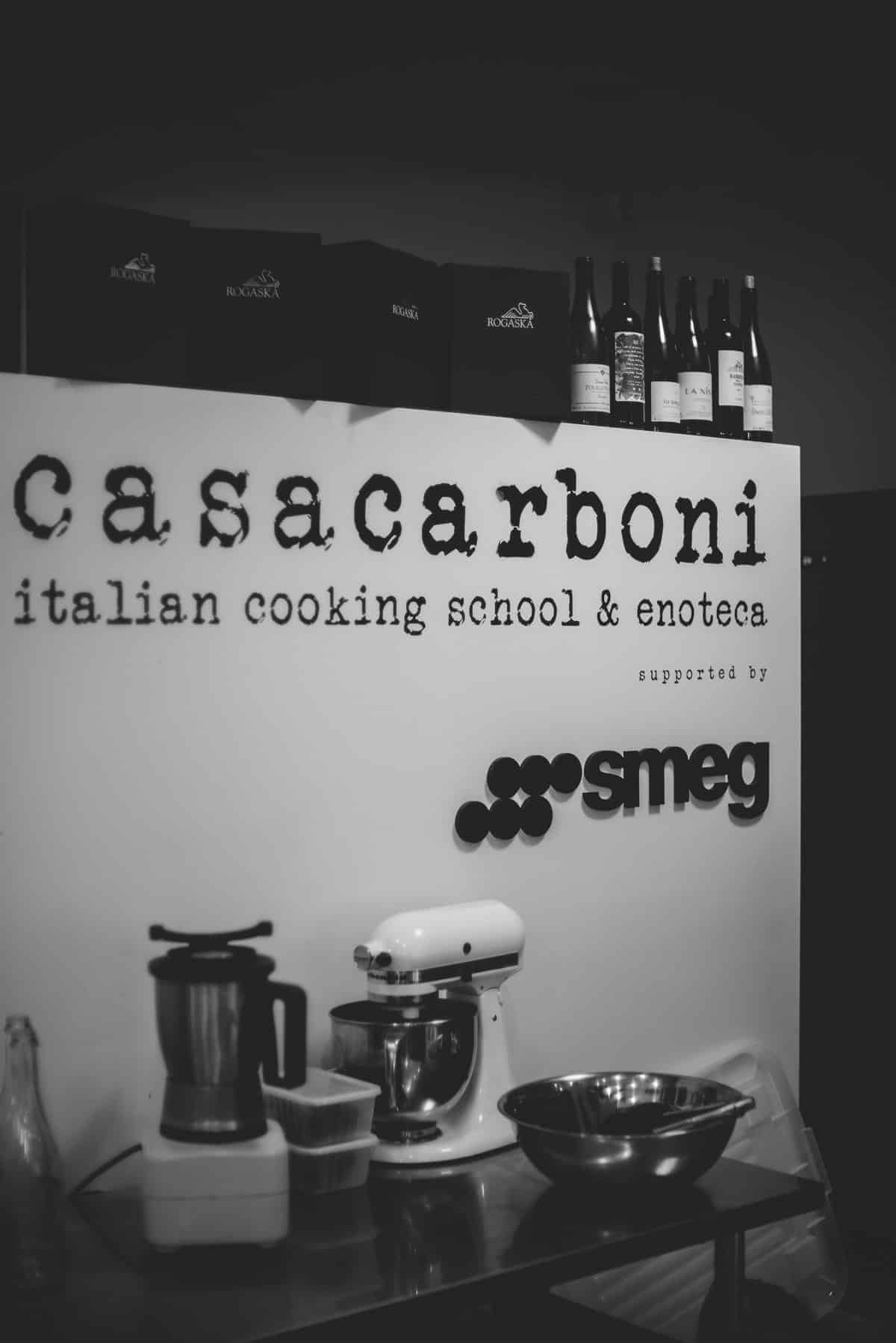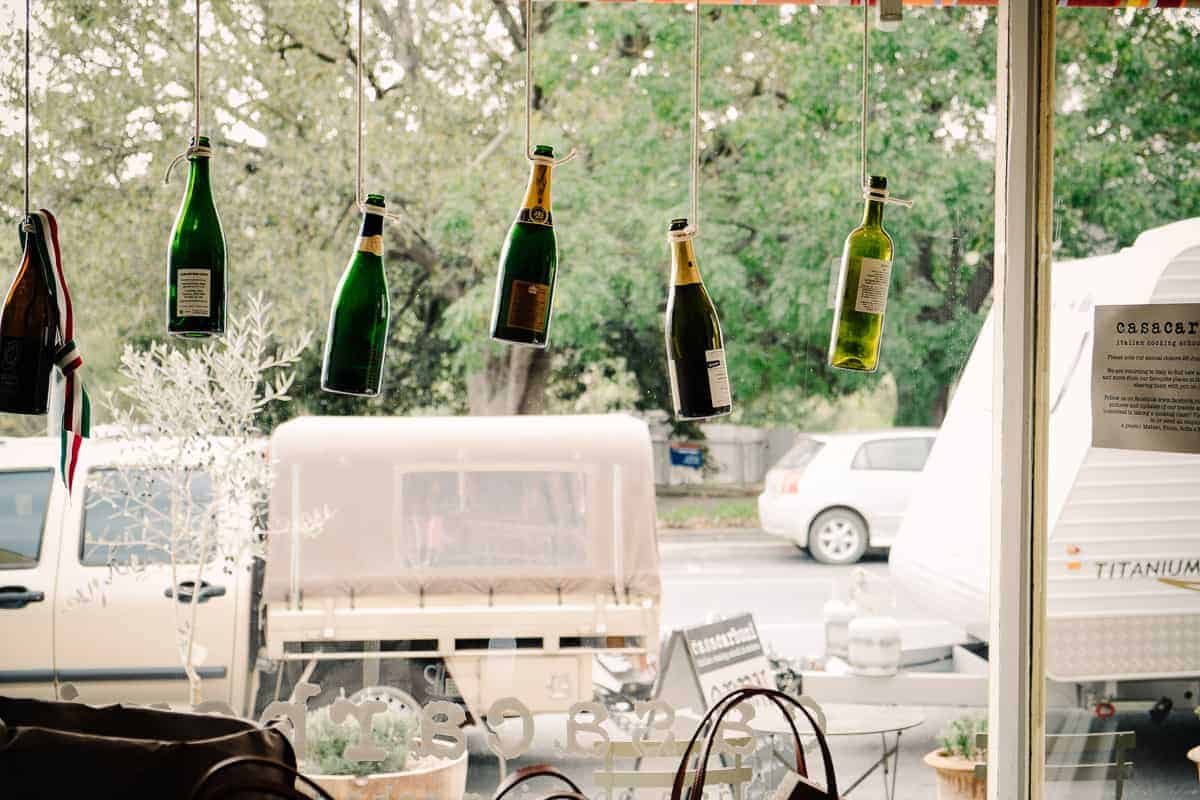 Matteo and Fiona who are the owners of Casa Carboni are two individuals who followed their food and wine dreams.
After meeting Matteo in Australia, Fiona followed him back to Italy. On weekends they would explore the food and wine regions of France and Spain.
After settling back in Australia it was only natural they would set up something that represented their passions.
They chose Angaston because of the rich array of produce, sustainable farming practices and "buy local" philosophy. It was a region that resonated with their own food journey and subsequently they called it home to their little family.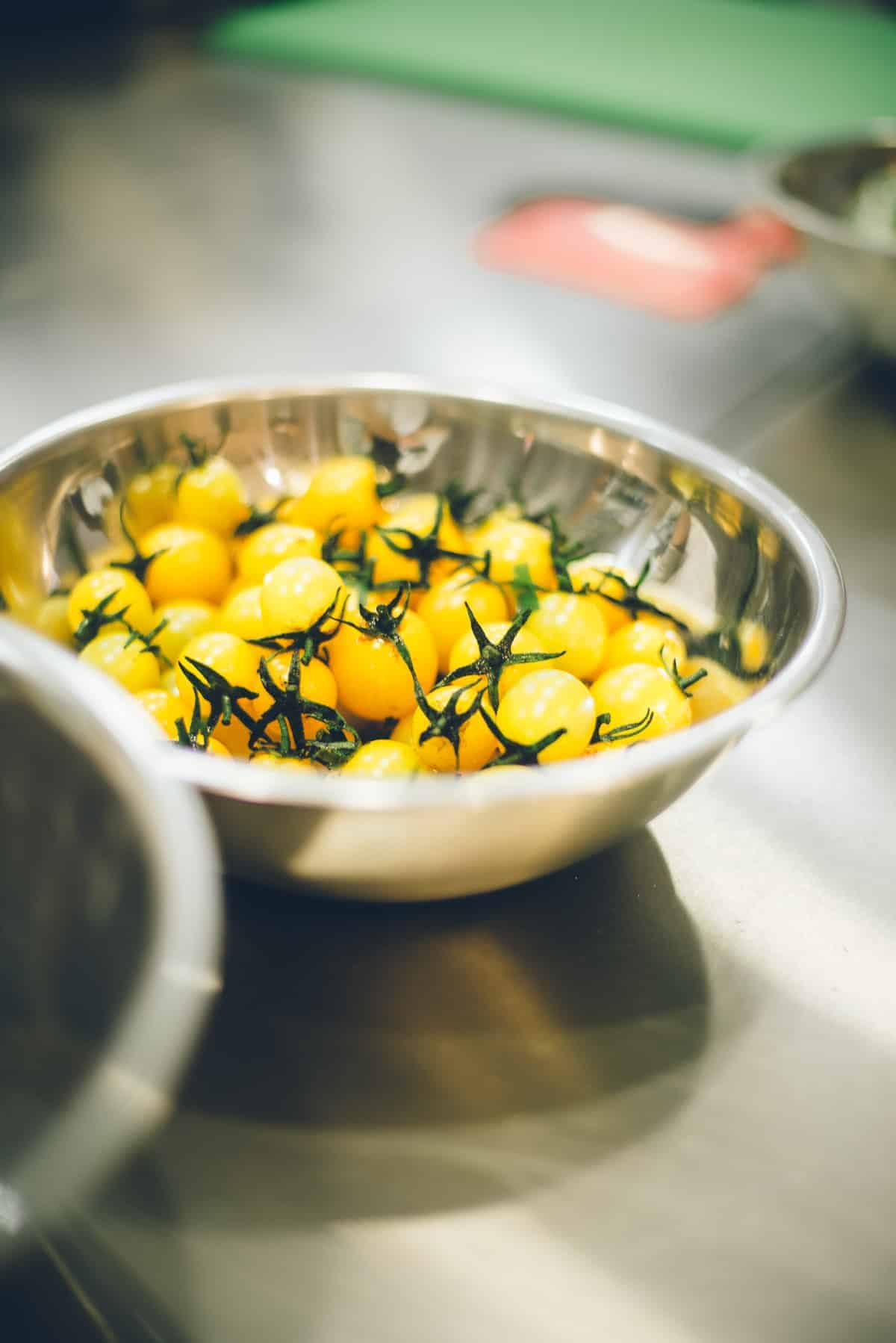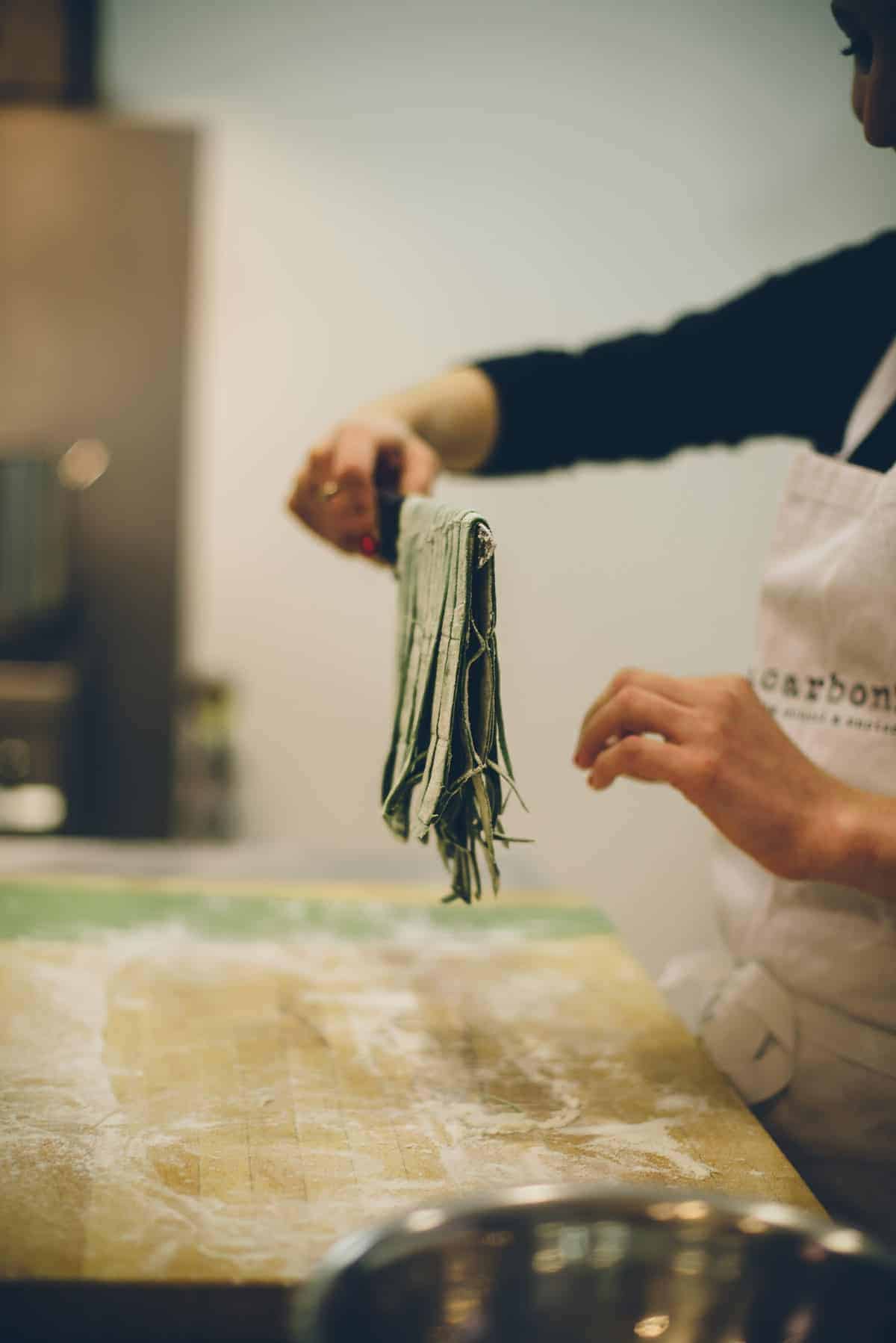 My experiences with home made pasta in the past were ok but nothing to rave about.
Well, I can tell you this has all changed now!
Matteo patiently took us through all the steps. We kneaded the dough, rolled it in the pasta machine and hand cut it into fettucine.
Our aprons and hands might have been saturated with flour but it was a lot of fun!
For those that know me I can be quite "inquisitive". Matteo answered all my questions about my pasta rolling technique and even helped me with some of my Italian grammar and prounounciations!
The pasta we made was flavoured with stinging nettles (wild greens) and the sauce was a combination of late season cherry tomatoes, bay leaf, olive oil and garlic.
I even managed to pick up a few Opinel knives from their selection of goodies and a whole batch of home made torrone (which really is incredible!).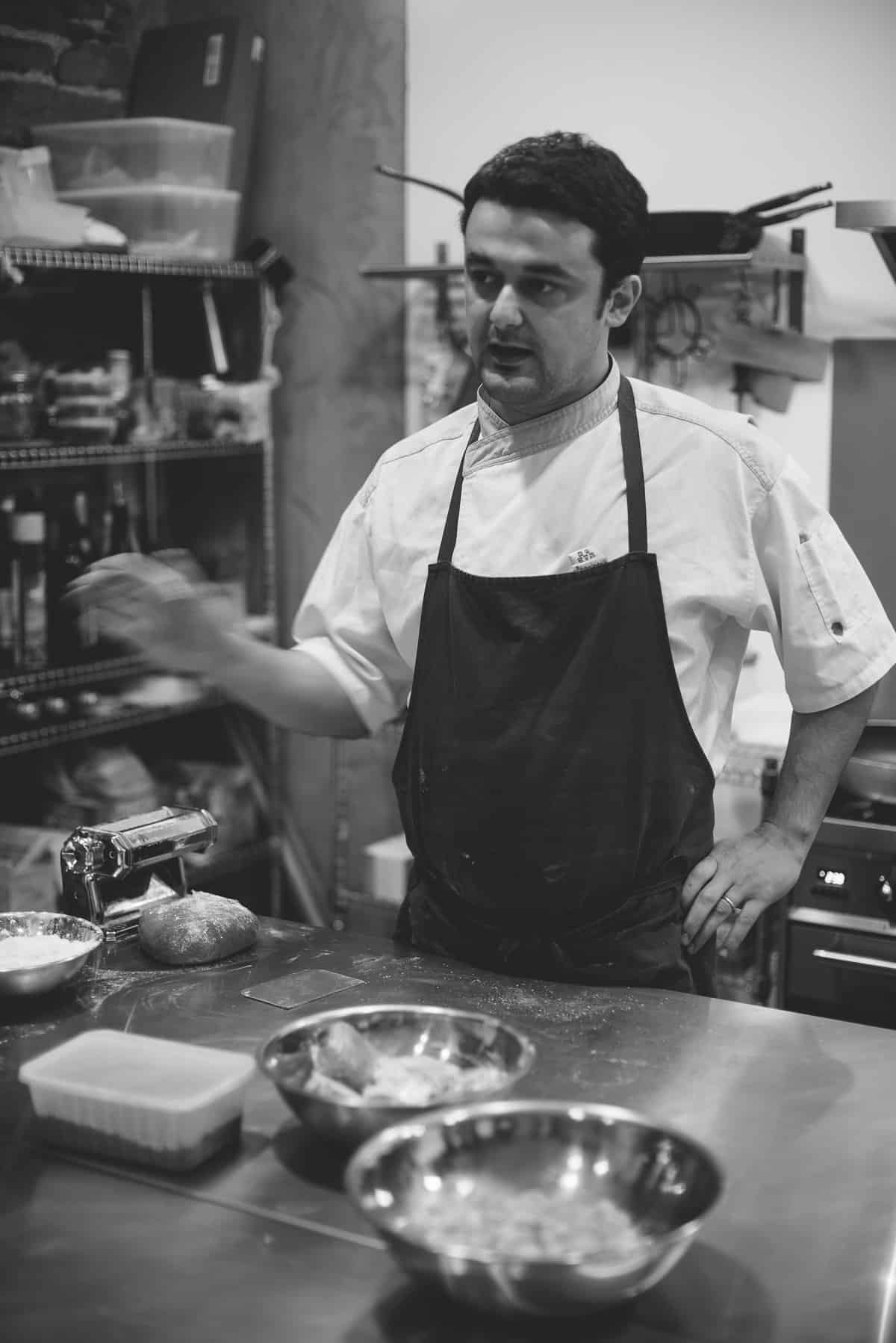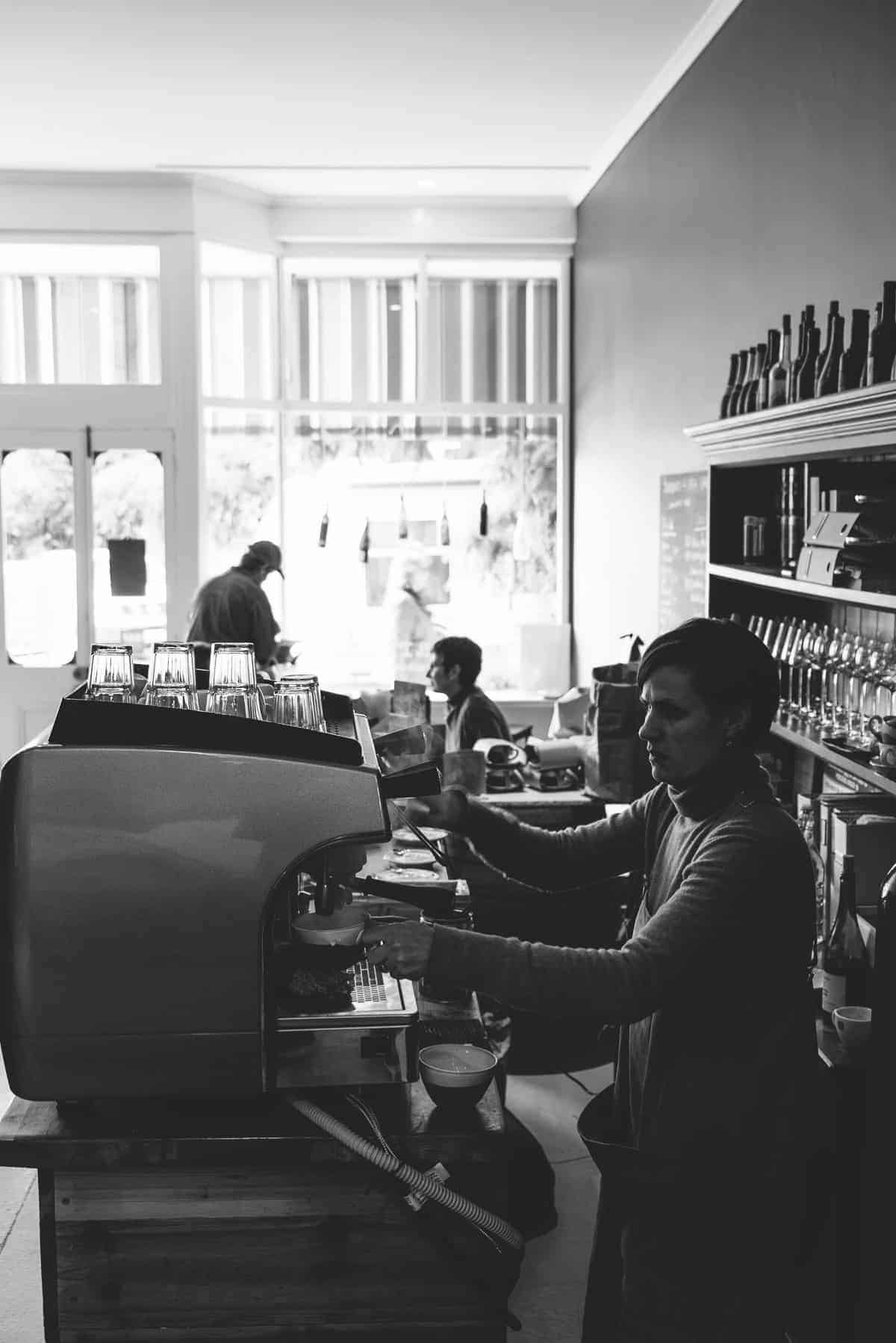 But I can't leave this post without sharing some of that inspiration provided by both Matteo and Fiona.
I've also included a recipe for my own version of a spinach pasta that I accompanied with a walnut sauce. I know I've rambled about my "gadget-itis" in the past but now was the time to definitely get out that pasta machine that has literally only been used once.
The walnut sauce is light and is very similar to the parsley pesto I made ages ago on Souvlaki For The Soul. It doesn't even need any cooking. Simply whizz up everything in a food processor and toss it through the home made pasta.
This is my own spin on what I learnt at Casa Carboni. Thank you Matteo and Fiona for a great experience and for the inspiration.
Many thanks to southaustralia.com and Barossa.com for allowing me to cook in your wonderful region. All opinions expressed are strictly my own!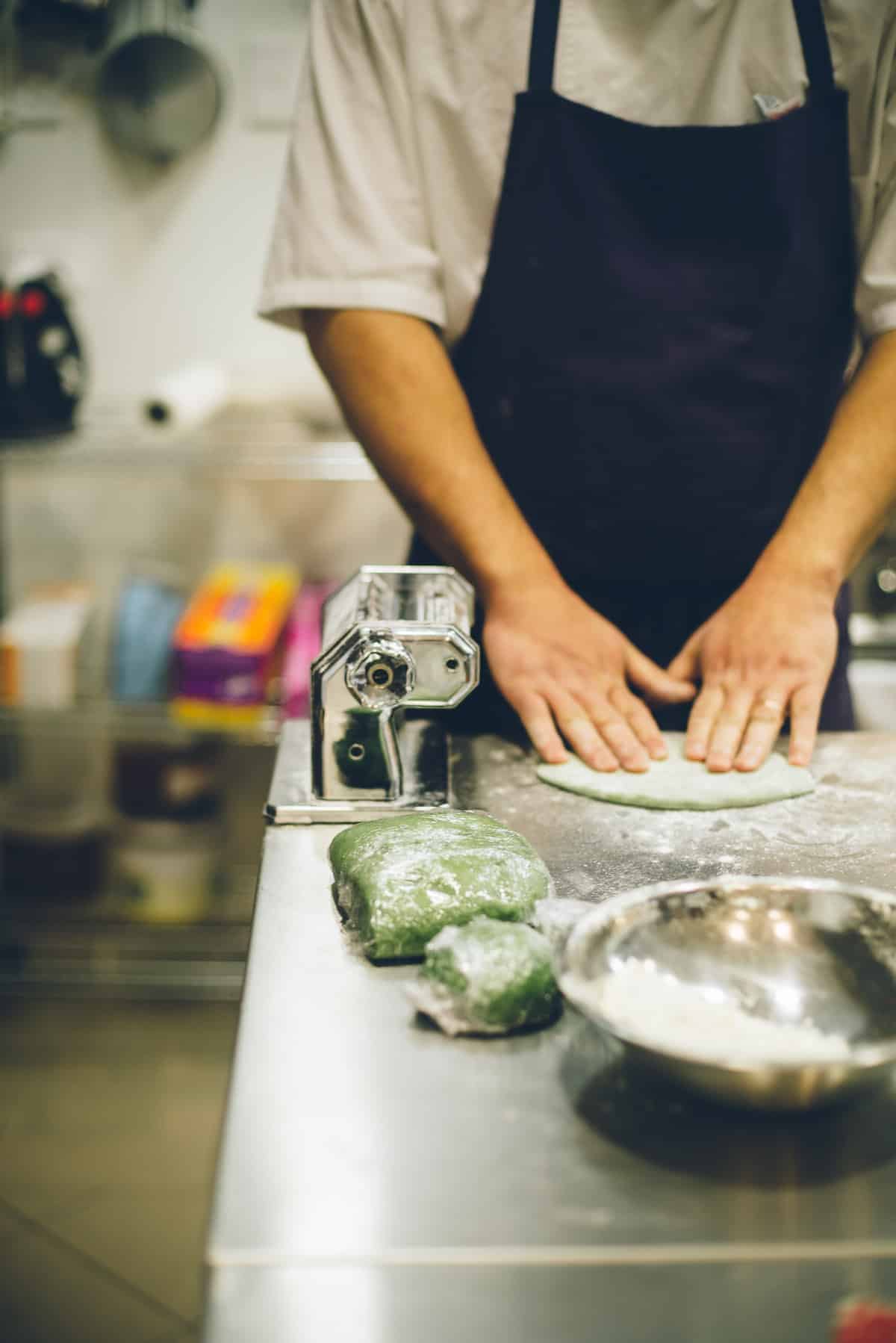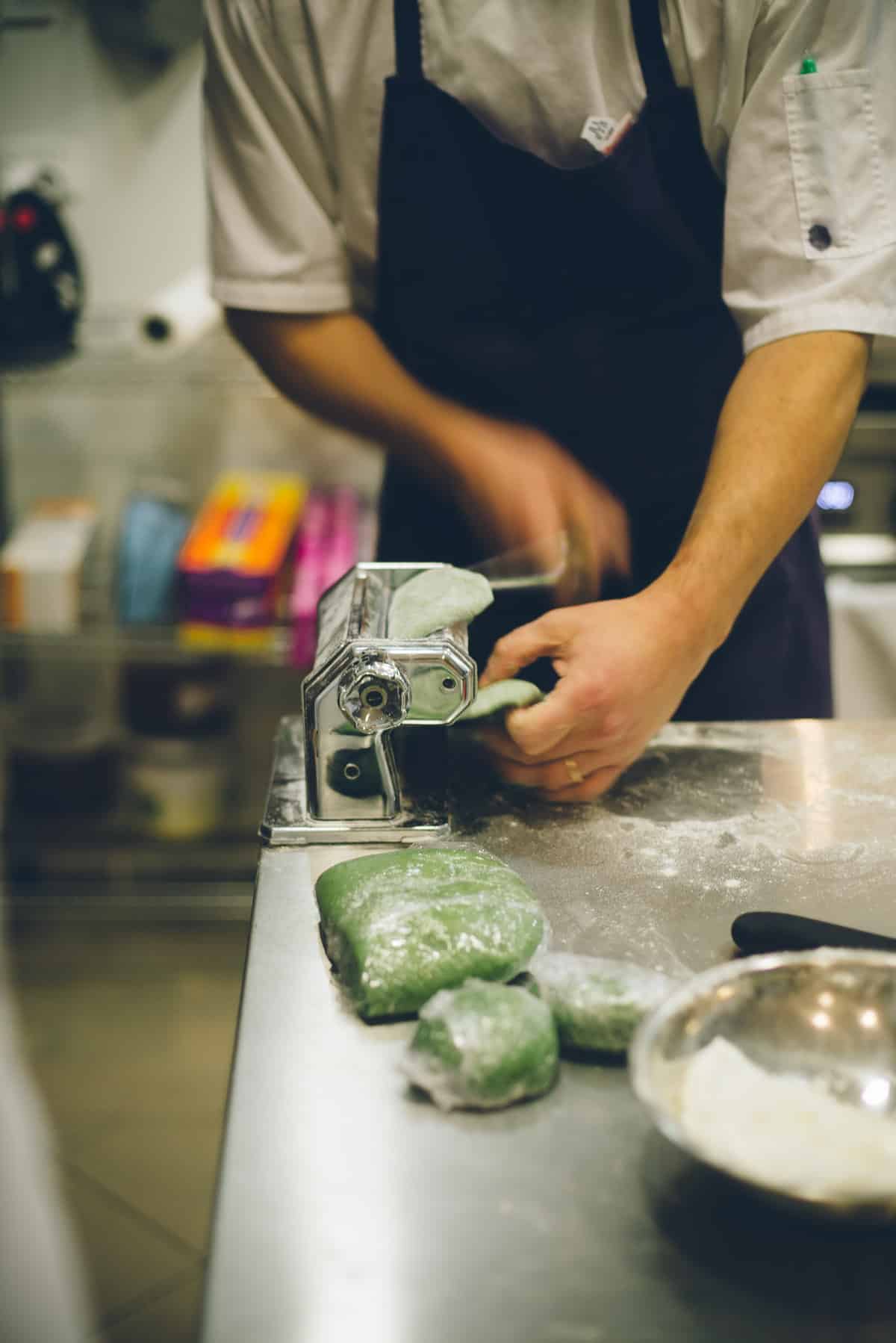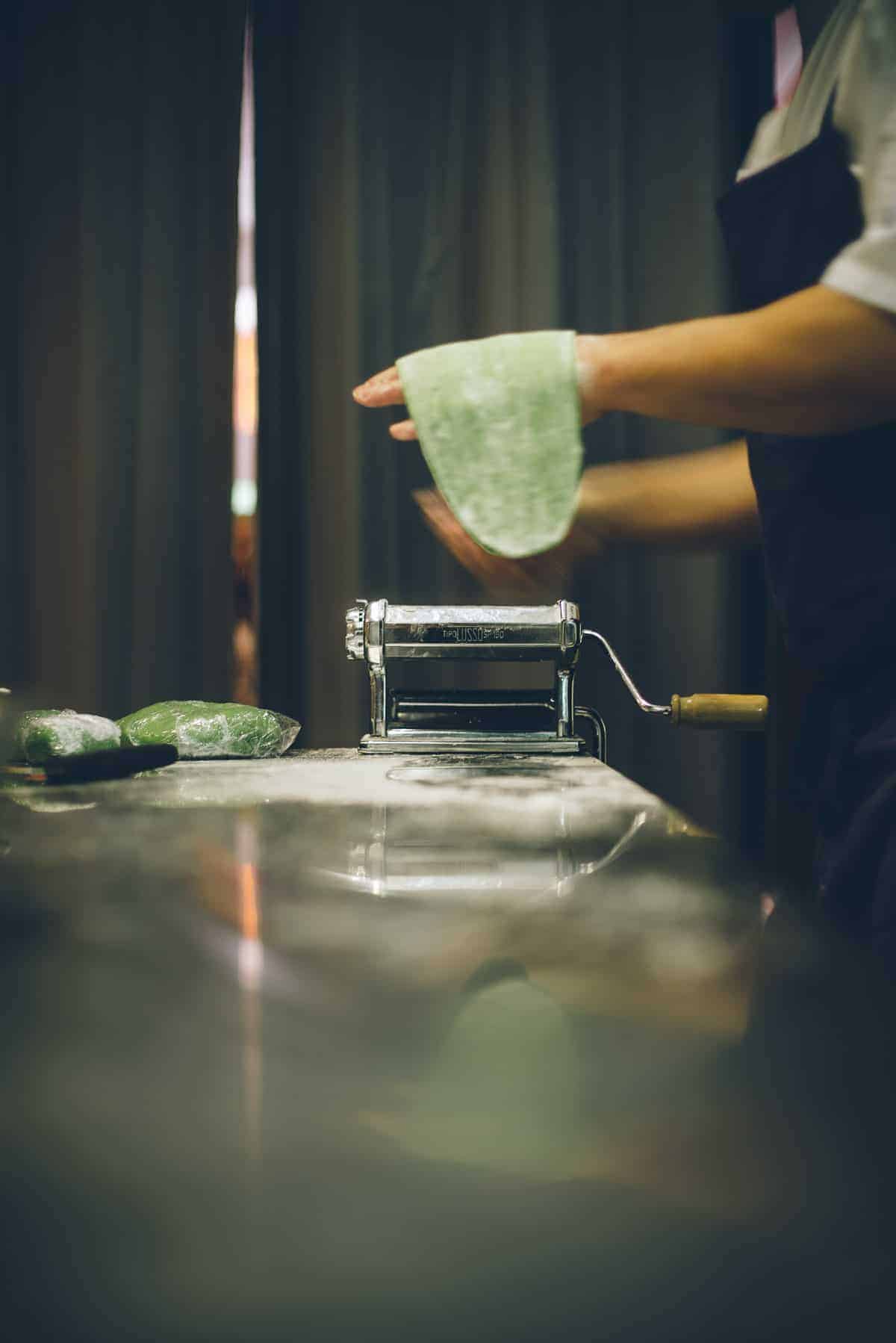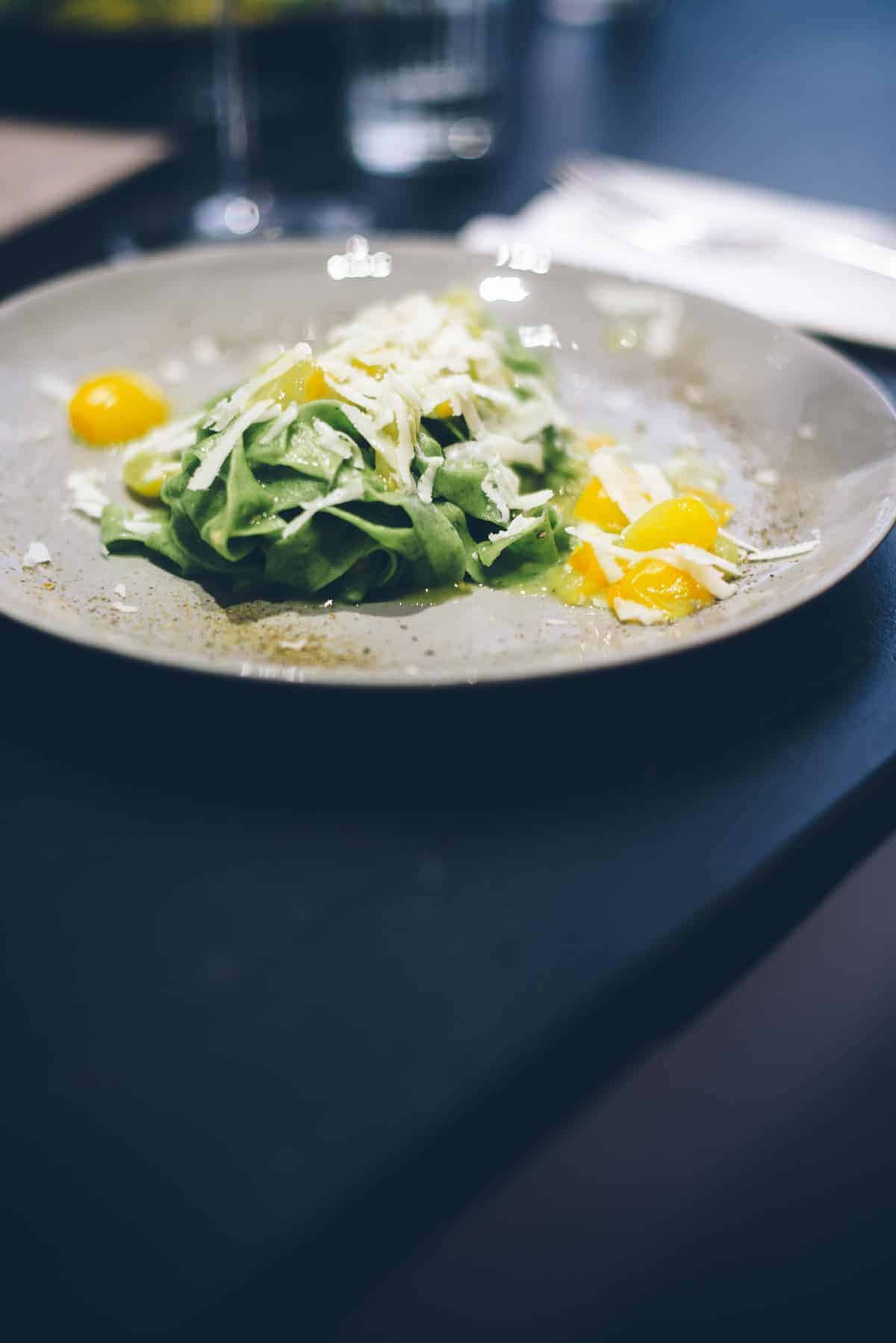 SPINACH FETTUCINE WITH A WALNUT SAUCE
Serves 4 as a starter
For the pasta:
250 grams plain flour
50 grams fresh spinach, blanched all excess water squeezed out
3 small eggs (I need 3 eggs here because the dough was not coming together-2 larger eggs may be sufficient)
For the walnut sauce:
1 cup raw walnuts
2 cloves garlic
1 cup flat leaf parsley
salt and pepper to season
enough olive oil to form a paste
Instructions
Start by making the walnut sauce in your food processor. Combine all the ingredients and place the sauce in a large bowl. Set aside.
Combine the flour, spinach and eggs in a food processor and process until the mixture comes together in a ball.
Lay the dough out on a well floured surface and knead until elastic, smooth and not sticking. This can take up to 10 mins. Once kneaded wrap the pasta dough in plastic and place in the refrigerator for half an hour.
Divide the dough into 4 portions. Take one portion, rub with flour and pass through the no 1 setting on your pasta machine. Repeat by passing the dough through the machine changing the settings to no 3 and then no 5. Once you have a large sheet of pasta dough divide into 4 even portions. Allow to dry further (mine took one hour) before cutting up into fettucine. Dust the fettucine with flour (shake out any excess) and allow to rest on baking paper. Repeat with the remaining portions of unrolled pasta.
Cook the pasta in salted boiling water. Fresh pasta is ready when it rises to the top of the pot.
Toss through the walnut sauce with a little of the pasta cooking water if required and serve with freshly grated Pecorino Cheese and more black pepper.