This is my review on "Golden Boy" in Adelaide, South Australia. It serves some of the tastiest Thai food this side of Bangkok.
I take my Thai food quite seriously.
In fact, I would even go as far and label myself a Thai food snob!
Having spent a decent amount of time in Thailand on vacation and doing a few Thai cooking classes has helped me appreciate the good from the bad.
Most run of the mill Thai restaurants in Sydney (which there are plenty) do an ok job of producing well known favourites such as green chicken curry and fish cakes.
There are a few stand outs and the emphasis is definitely on "few".
So I was curious to learn that on my recent trip to Adelaide that we would be getting the opportunity to sample some Thai food.
And I have to say, I was blown away by what I experienced...
Golden Boy, set in the Botanic Bar dining room is a new restaurant set up by head chef Nu Suandokmai. Nu has returned back to his home town of Adelaide after successfully running Nu's in McMahon's Point in Sydney.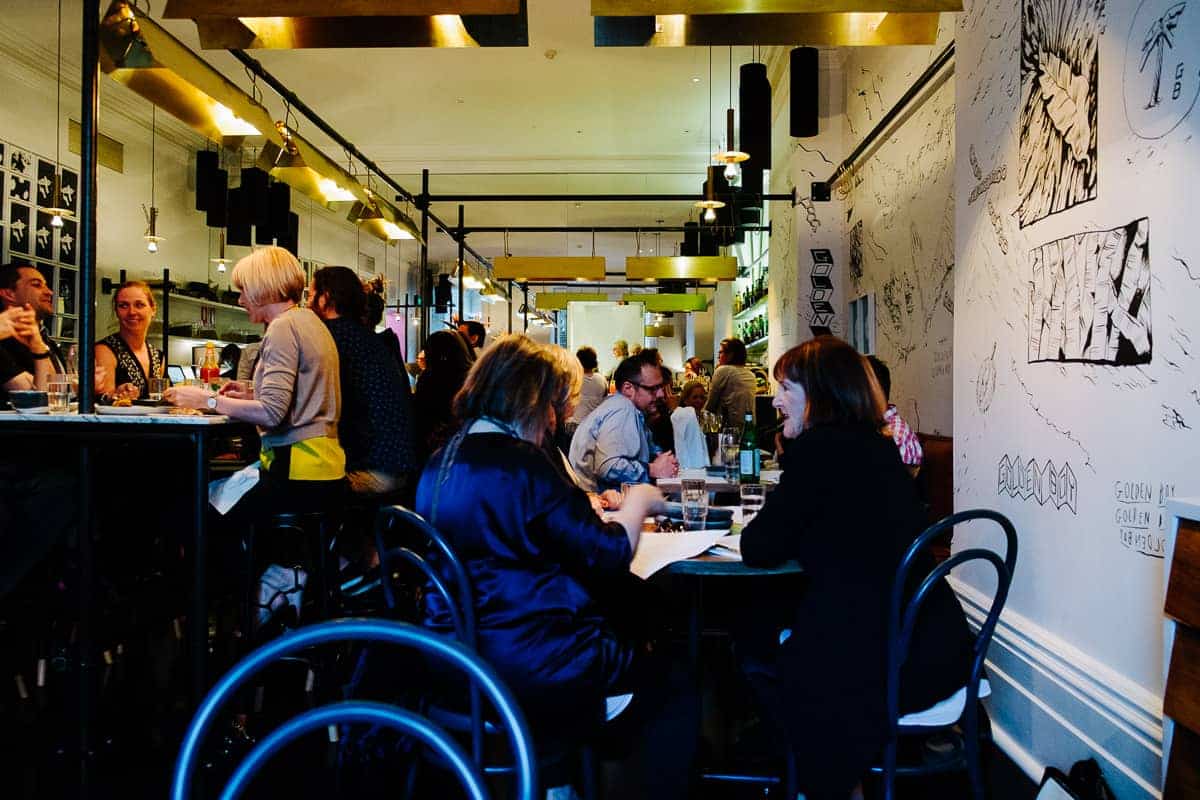 The interiors are cool. Funky. Modern. I love how the sketches on the wall add to the whole atmosphere of the place.
The lighting is vibrant, the atmosphere is best described as colourful and by 7 pm it's a full house. Conversations are in full swing and plates are been shared on every table.
I feel right at home!
But what about the food?
My harem of beauties and myself barely talk to each other as we gobble down morsel after morsel of deliciousness!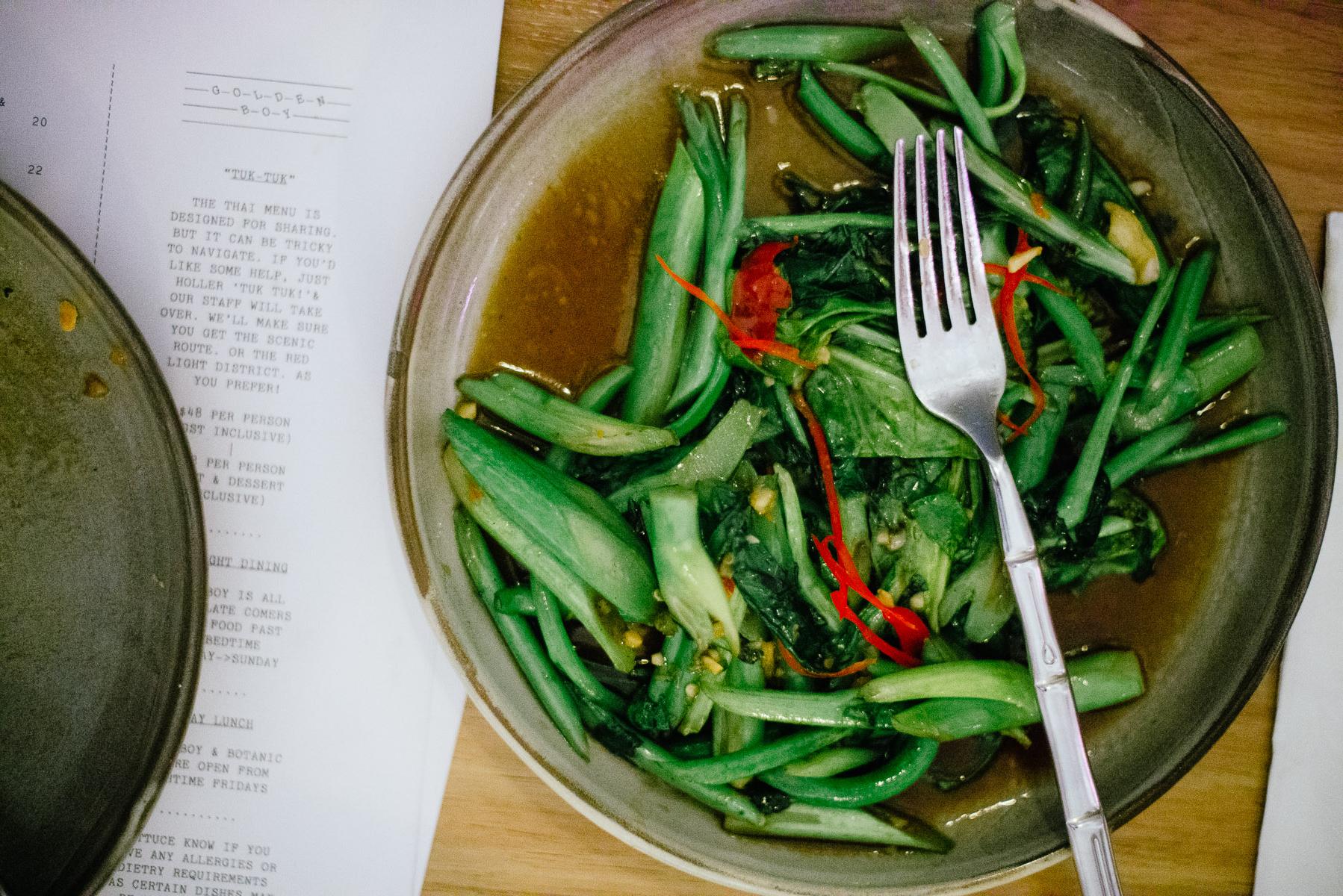 We sampled the "Tuk-Tuk" menu and for $58 a head it was unbelievably good value.
The kingfish sashimi with green chilli nam jim starter wakes up my palate with an explosion of fresh flavours. Equally satisfying was the betel leaves with caramelised coconut, prawns, lime, ginger and chilli.
The famous Thai green papaya salad-"som tum" is enhanced with pieces of spanner crab whilst the whole deboned fried barramundi with green mango, chilli, lime, coriander and roasted peanuts takes eating a whole fish to an entirely different level.
Mango sticky rice makes a welcome appearance (much to my delight!) in our sweet finale along with banana fritters with palm sugar ice cream but it's the pineapple and shaved coconut tarte tartin with rambutan butterscotch and cinnamon ice cream that has everyone fighting for the last piece!
Overall, I rate this as one of my most memorable Thai food experiences.
Fresh and modern come to mind yet at the same time the flavours were traditional.
If you live in Adelaide I urge to BOOK NOW! If you plan on visiting, this place is definitely on the "must-do" list.
Cheers!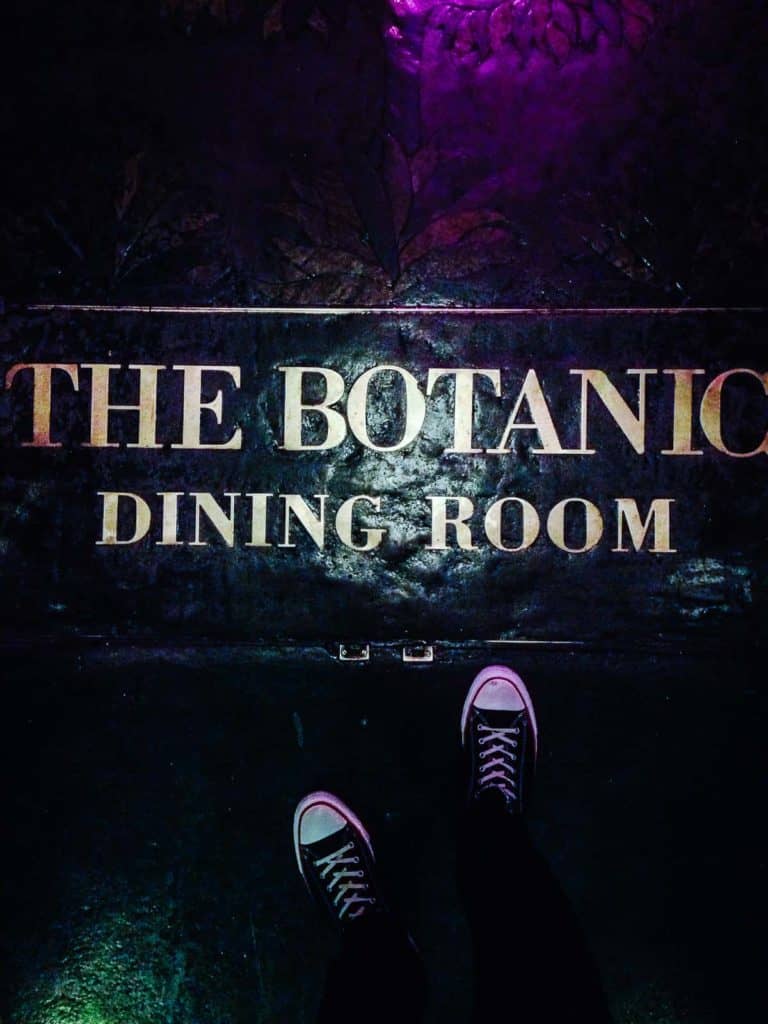 GOLDEN BOY
309 NORTH TCE.
ADELAIDE, 5000
DISCLOSURE
Souvlaki For The Soul dined at Golden Boy as a guest of southaustralia.com. All opinions expressed are entirely my own!