Join me on a photographic journey of the Barossa Valley in South Australia and see why it's the locals that make this place so unique.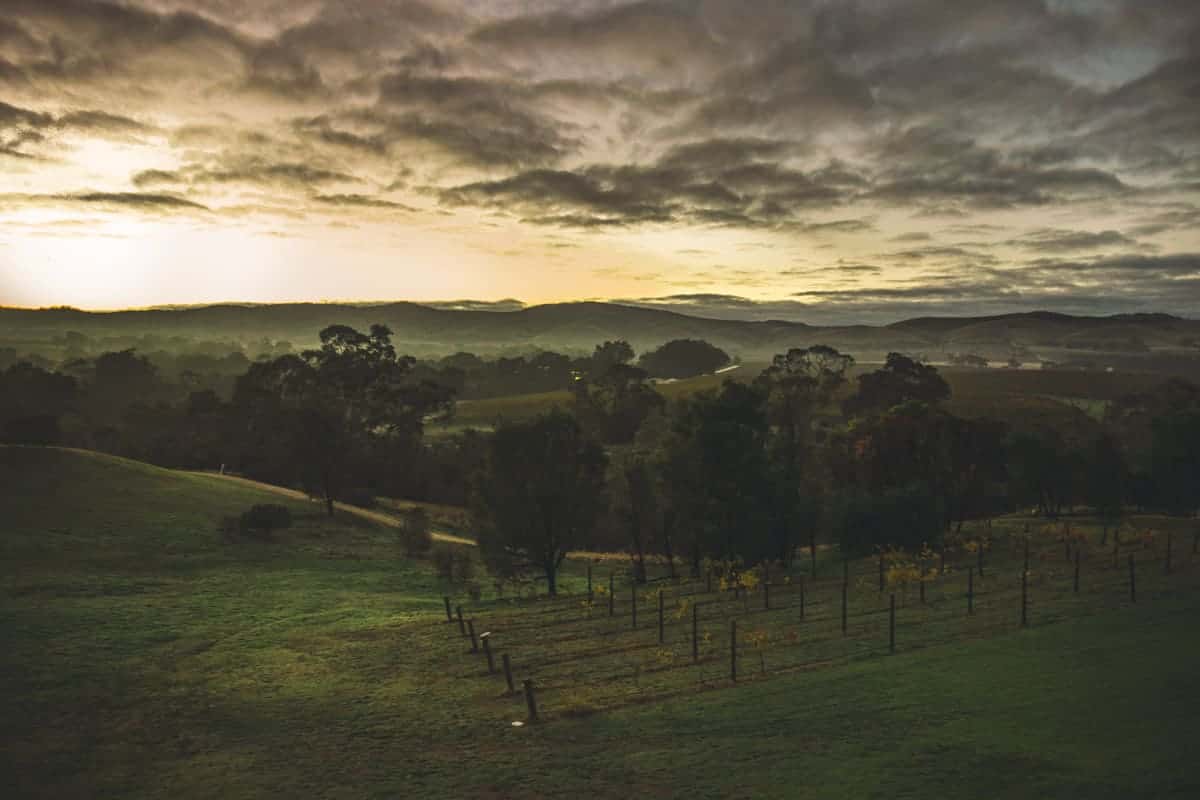 When I returned from the Barossa Valley on the weekend, I had a long hard think about what I was going to write.
Tasty food? Yep.
Great wines. Of course!
Fresh produce? Better than any of the stuff I get at my inner-city farmers market.
But I can tell you it was a whole lot more than that.
It was about the people. And the beautiful community that exists in the Barossa Valley.
It might sound like a bit of a cliché, but I have never met a more friendly, passionate and welcoming bunch of people.
Living in a busy city, you kind of forget what it's like to belong. Sure, you may belong to a gym or a club, but it's not the same! 😉
I feel very privileged to have sampled some of the Barossa Valley hospitality, and today I want to share some images (ok…a lot!) of this beautiful region. This is just a sample. I plan on doing future posts about particular experiences, so stay tuned!
It might have been a lightning visit, but Sneh, Fouad, Sarah and myself certainly packed a lot in. Lead by our gorgeous leader Bianca we ate, drank, cooked, ate, drank and shopped for props all in 48 hours! We gave the Barossa Valley a good workout!
The Farmers Markets
We ate at some fantastic places, but a personal highlight for me was getting up early and heading to the Barossa Farmers Market. The market is held every Saturday morning and permanently located in the historic Vintners shed near Angaston.
If you get a chance to visit, you must try the bacon and egg rolls. I'm still dreaming about them! Made with Barossa Heritage Pork, I had a hard time restraining myself from having seconds.
I chatted with Eleni form Eleni's Gourmet Bread and made the assumption that with a name like that she was Greek. Well, I was partly right. She was of Swedish descent who had lived in Nafplion and ended up in the Barossa Valley! And what a character!
I also sampled a roasted strawberry and balsamic ice cream from the Barossa Valley Ice Cream Company and with one lick was taken back to that era of "real" ice cream. Julie, who makes the ice cream is a spirited individual and one who takes her ice cream making very seriously. You won't find numbers and unpronounceable words in her range of flavours.
Loaves of bread, lamb, pies, gluten-free goodies-it's all here. The root veggies were looking good too, but there is only so much produce one can take back in their bags!
Like I said earlier, it's about community. The Barossa Valley Farmers Market is a perfect example of this strong food community in action.
Cooking up a Storm
Another highlight we enjoyed in the Barossa Valley was the pasta making classes held at Casa Carboni. Read my full review here.
Many thanks to southaustralia.com and Barossa.com for making this trip possible. I would also like to thank Bianca for putting up with my humour! All opinions expressed are strictly my own!