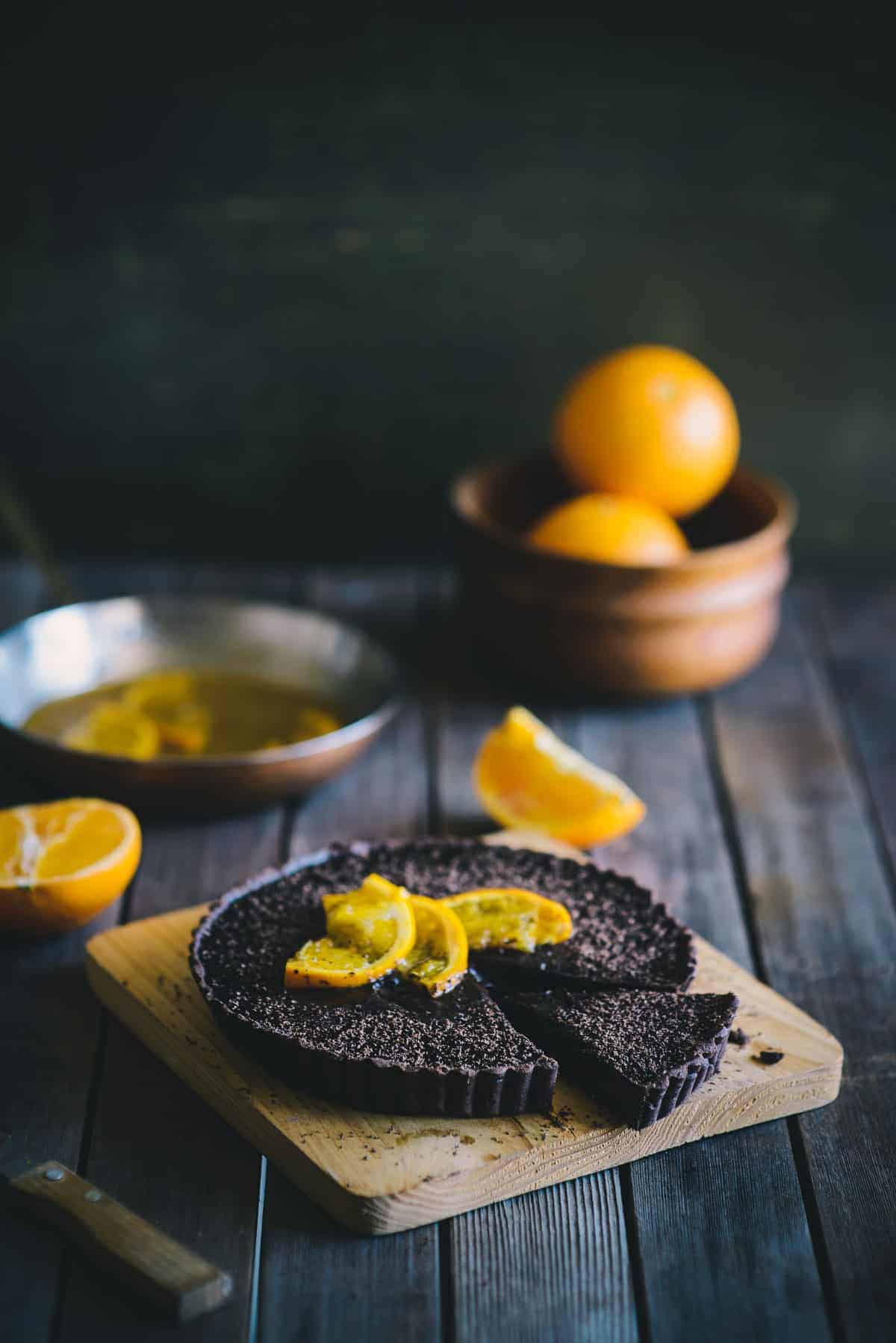 "Decadent".
You can also throw in divine and delicious.
Ignoring my aliteration for a moment, this gorgeous jaffa tart was the perfect ending to a recent dinner party I held.
For as long as I can remember, I have always adored the combination of chocolate and orange.
This magical union of these ingredients is often referred to as "jaffa"-made popular by the well known candy or sweet.
Through a little research (a.k.a. Wikipedia) I also discovered that jaffa refers to a type of orange grown in the Middle East.
Who knew!
With all the abundant citrus available at the moment I knew I wanted to make something with citrus.
In fact, if you take a quick glance through the archives, you can see I have a bit of a citrus obsession!
Ages ago I featured a mandarin jam. I also did a tea cake with a sticky tangelo syrup and my all time super favourite-my "intense"orange and almond cake.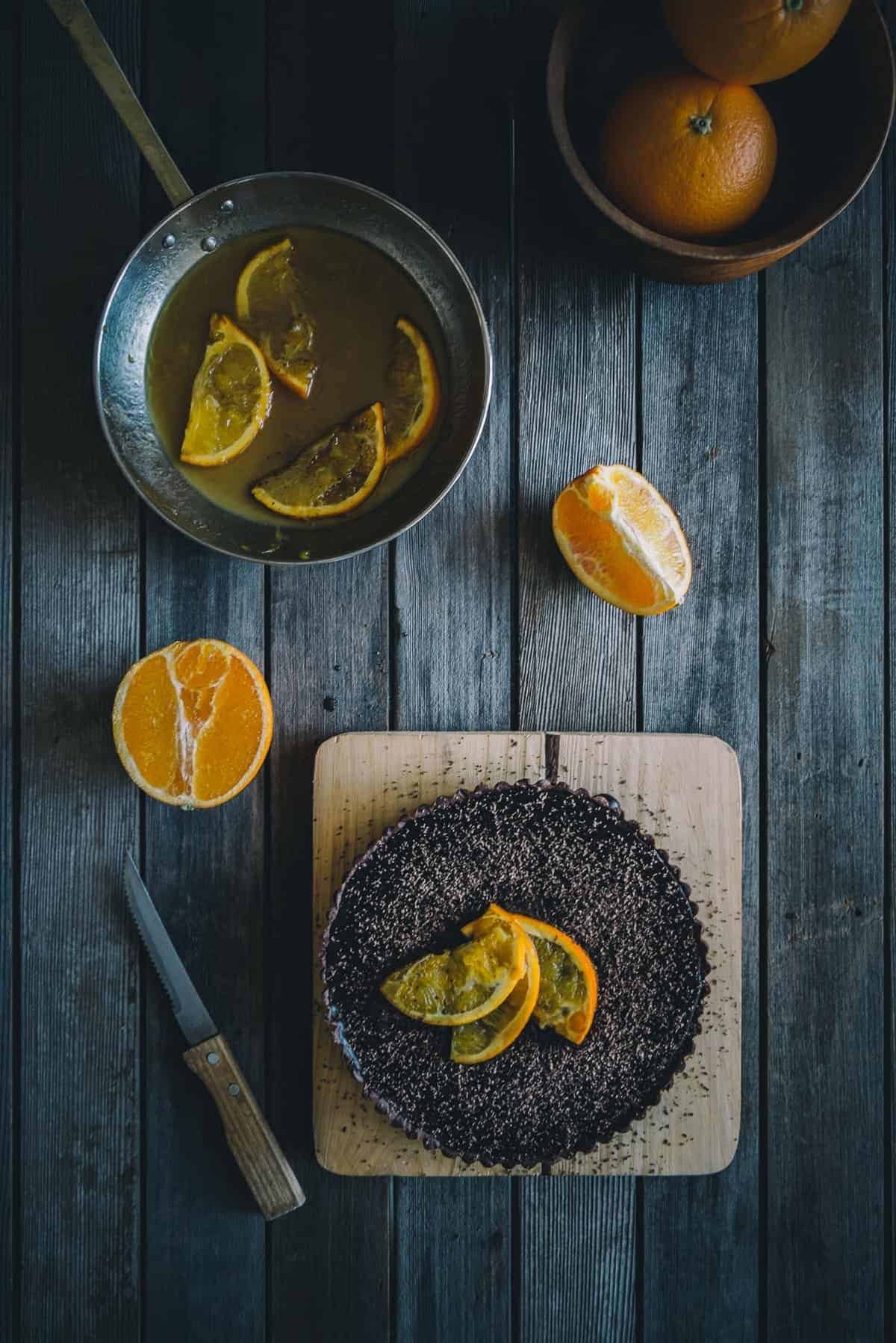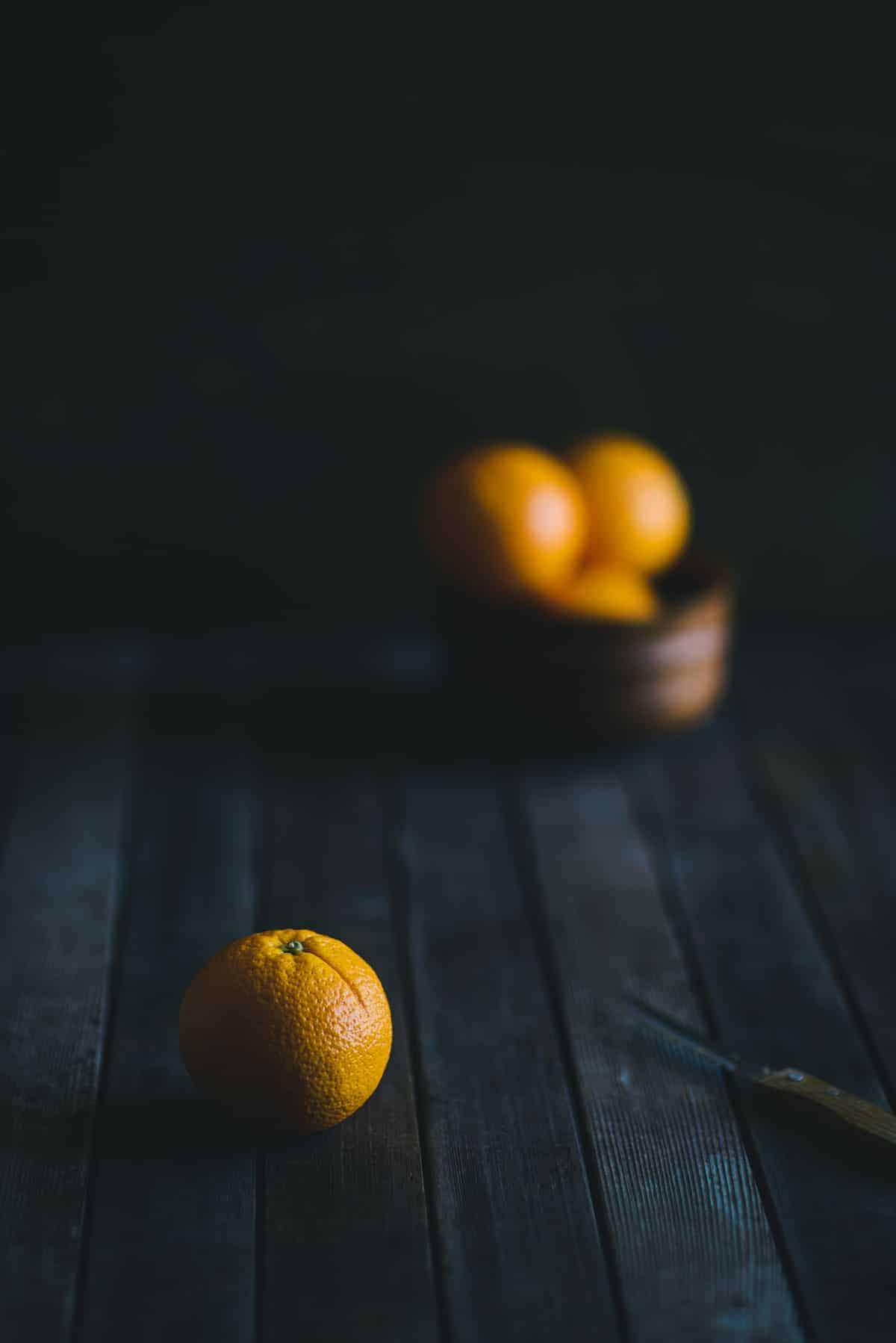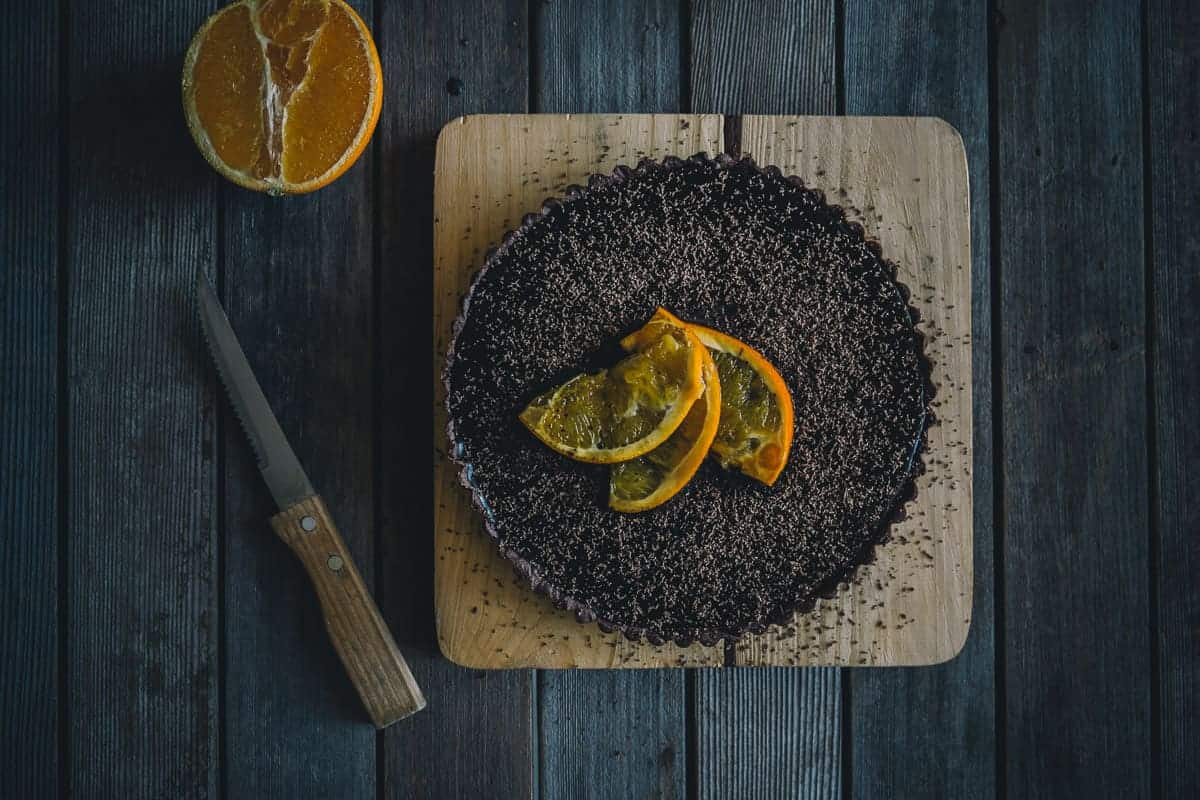 Just a few notes regarding this recipe.
I have a confession regarding the base. I cheated!
I used this beautiful dark chocolate pastry made by Carême here in Australia in the Barossa Valley. I know…I know. I could have easily made the chocolate shortcrust pastry myself but sometimes I like to take shortcuts. I'm sure we've all done that.
The filling is a basically an orange flavoured chocolate ganache. It's made with pouring cream, orange zest, a little Grand Marnier liqueur and dark chocolate.
It all sets in the fridge and is great for dinner parties because it can be made in advance.
The topping is another story!
What I had envisioned were caramelised orange slices and instead I ended up with syrupy orange segments that caused a mess during the shoot!
Let's just leave that as a work in progress for now.
I hope you enjoy the tart.
Do you like the chocolate and orange flavour combo? Let me know in the comments and I can start working on a "good for you" version of jaffa cakes!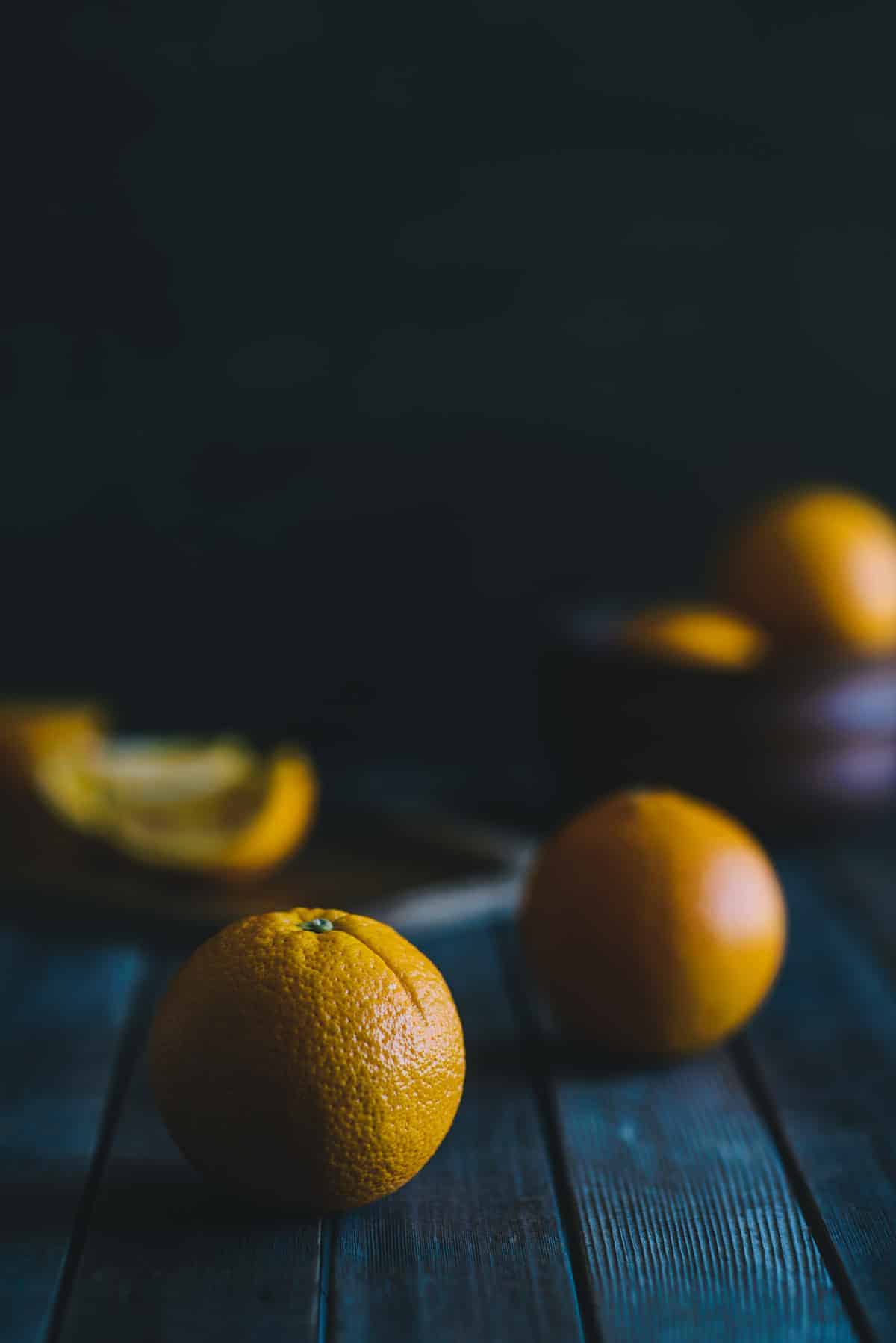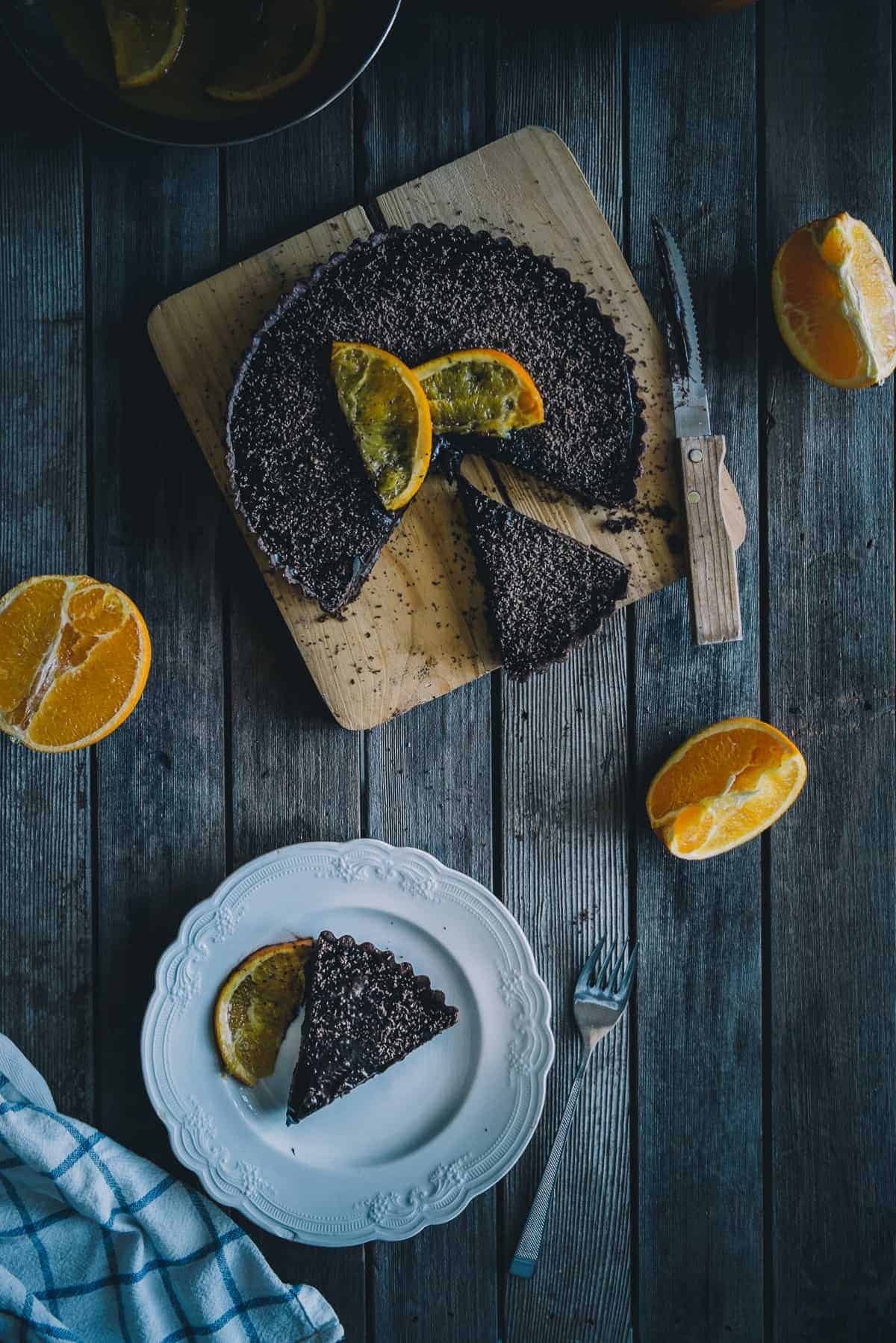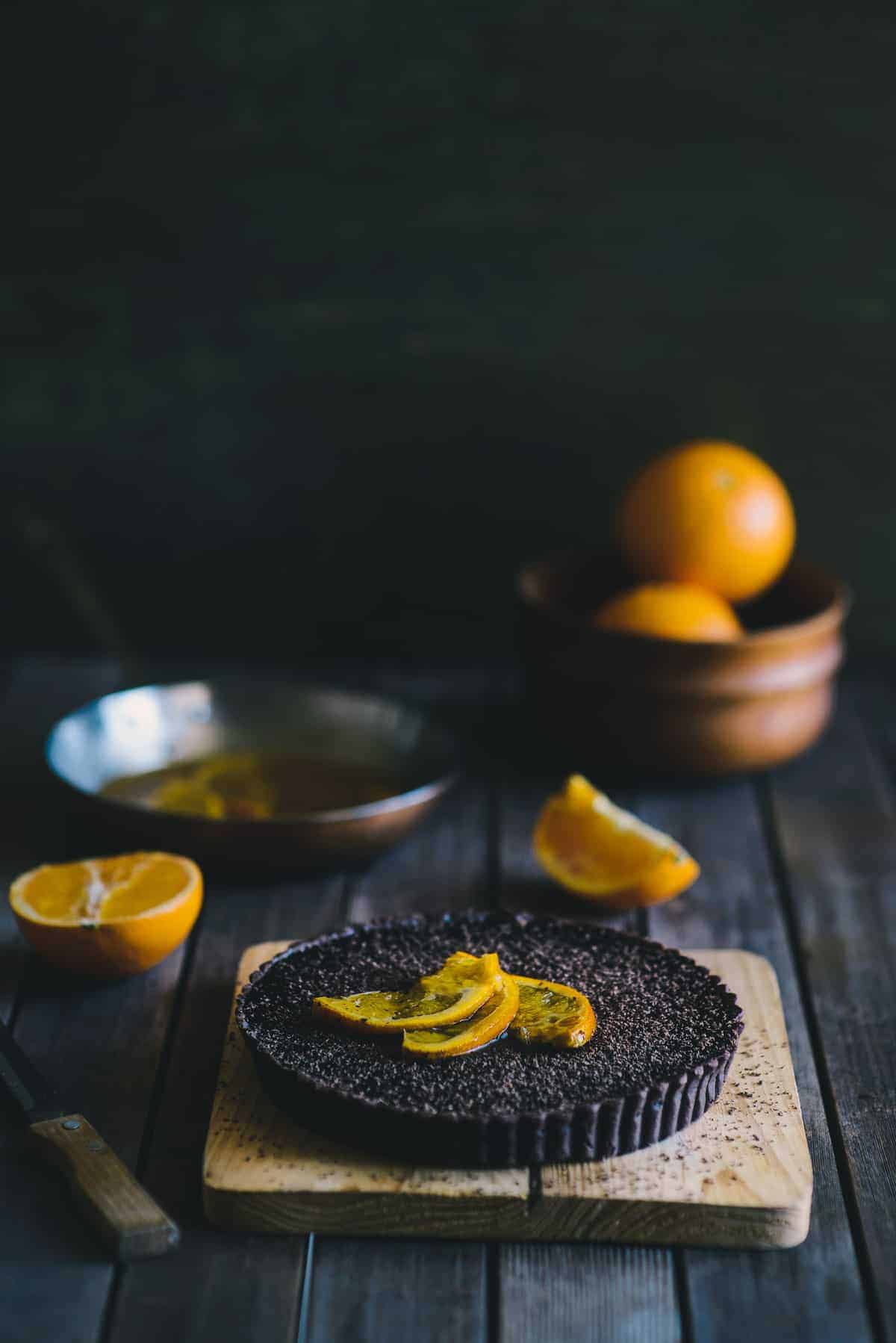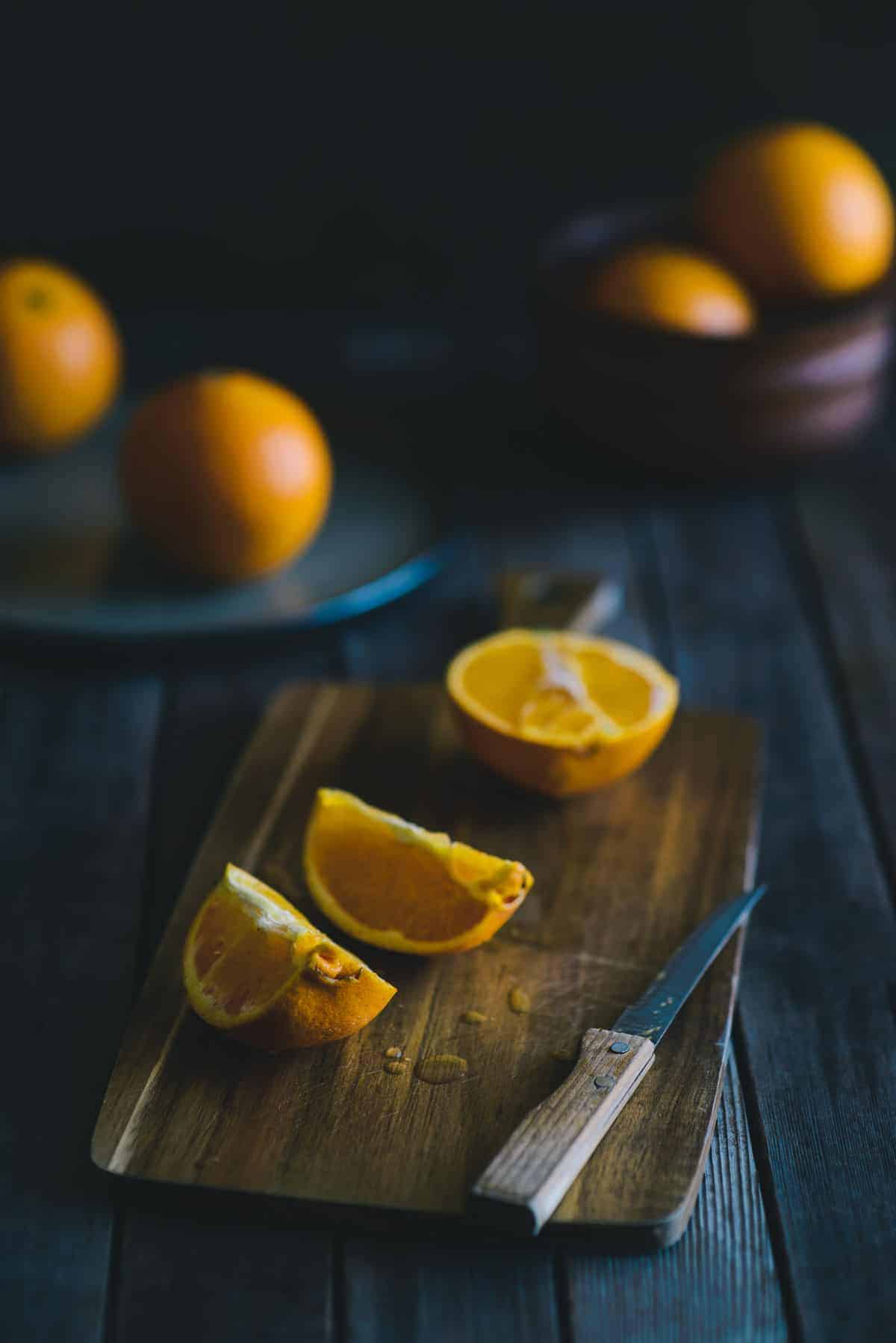 JAFFA TART RECIPE
Serves 8
Ingredients:
1 x quantity of your favourite chocolate shortcrust pastry
250 ml pouring cream (not thickened)
zest of 1 large grated orange
200 grams dark chocolate (min 70%)
1 tablespoon Grand Marnier
Instructions:
Preheat your oven to 180 deg C and lay the pastry into a 20cm loose bottom tart tin. Crimp the edges to fit and pierce the surface lightly with a fork. Blind bake for 10 mins using baking weights or dried legumes. Remove the weights and cook for a further 10 mins uncovered. Allow to cool before filling.
Combine the cream and zest in a saucepan over a low-medium heat and allow the cream to come to a boil. Once boiled remove from the heat and allow the the cream to cool and infuse (min 2 hours). Once cooled strain the orange flavoured cream in a jug.
Melt the chocolate using the "double boiler" method. Remove from the heat, add the cream and Grand Marnier and stir until smooth and glossy. Pour the ganache into the tart base, allow to cool before placing in the fridge for a min of 4 hours.
Bring the tart to room temperature 15 mins prior to serving. You can also add some grated dark chocolate prior to serving.