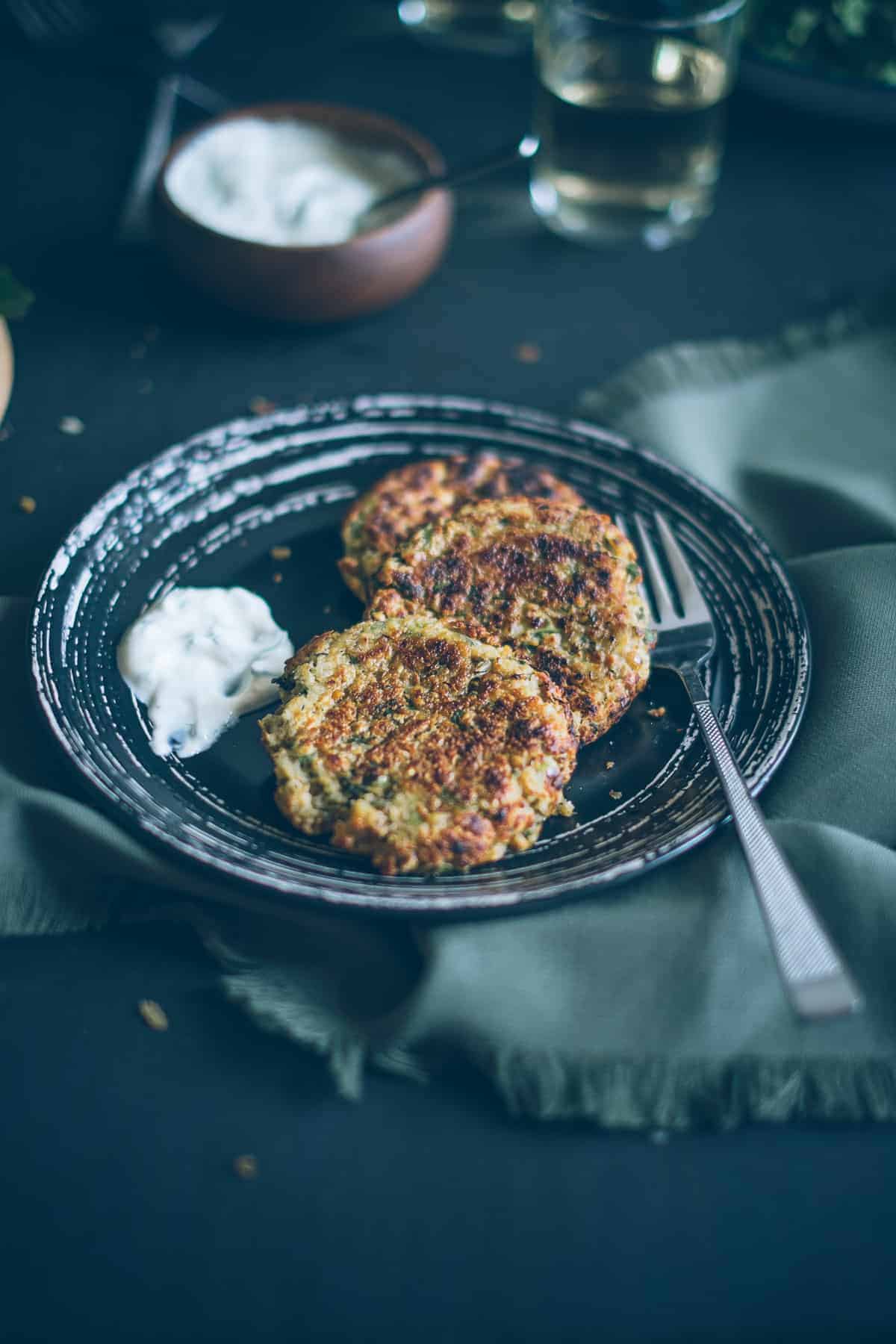 I think my food processor is becoming my "new best friend" in the kitchen.
Not to sound like a tv commercial but I think I would be lost without it!
Take these lentil cakes for example.
They were whizzed up in no time.
Remember my blog post a few weeks ago, where I made my pork souvlaki with a pineapple and cucumber salsa?
Well, I'm still on a personal mission to keep my meal times quick, easy and flavourful.
And my slightly "battered" food processor has been a great help in achieving this lentil cakes recipe.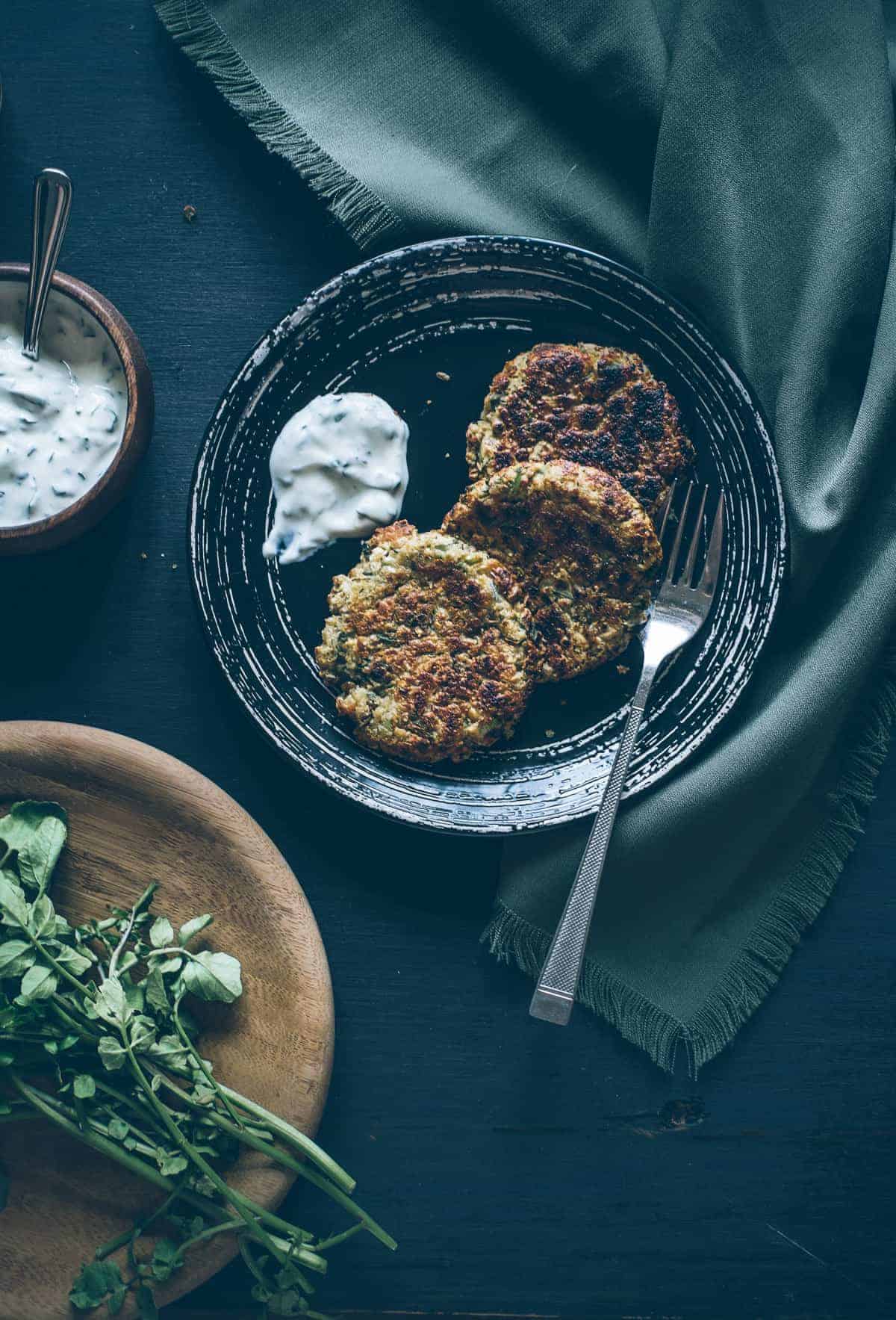 These lentil cakes/patties/kofta (insert any other name you like here!) are filling and a great alternative to the reguar keftedes or biftekia.
I've used canned brown lentils, feta cheese and a number of herbs and spices to provide maximum flavour. I've also added some quinoa flour to bulk them up.
The mixture is quite thick, so it's best to use well oiled hands to form these lentil cakes into disc like shapes.
I also decided to cook these in a little olive oil on the stove top and finish them in a hot oven. (You can't just lightly fry them if you wish).
I've also served them with some cooling tzatziki on the side and finished the meal up with a peppery watercress salad.
Enjoy!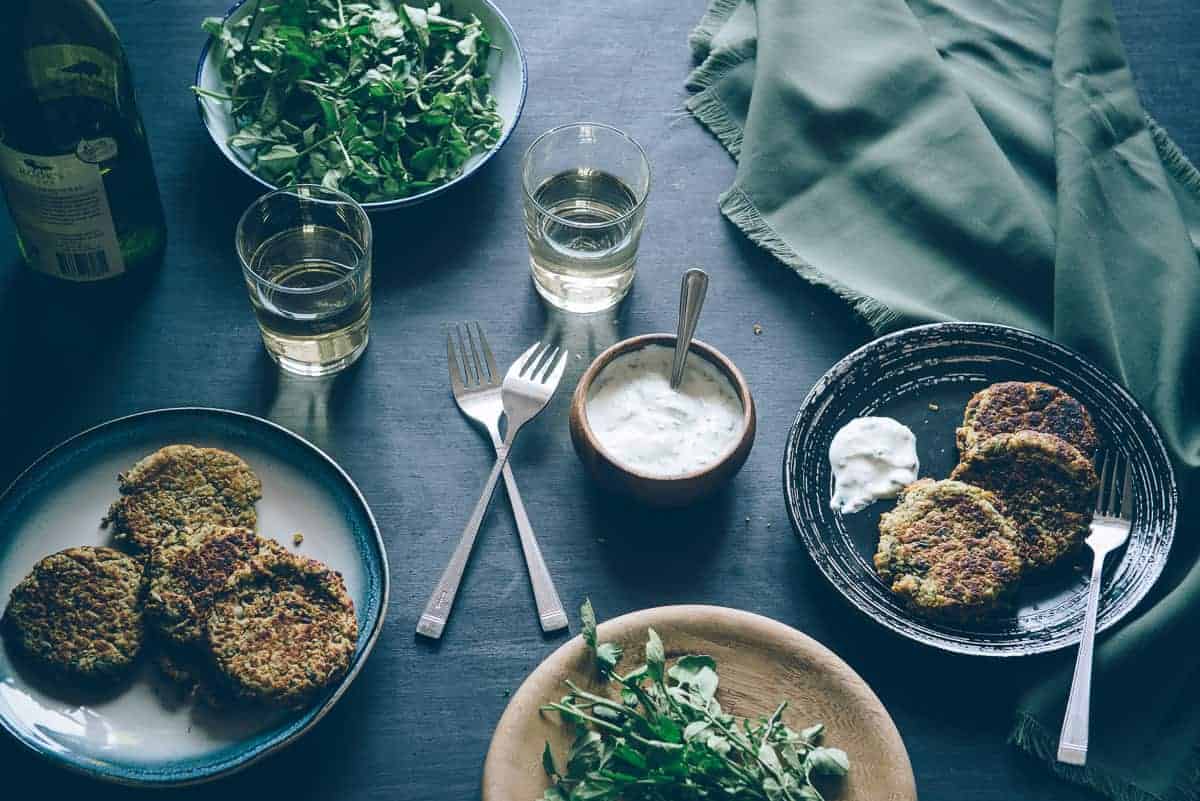 LENTIL CAKES RECIPE
Ingredients:
1 x 400 gram can of lentils, rinsed and drained
70 grams quinoa flour
120 grams feta cheese
2 cloves garlic
1 egg
1 teaspoon cumin
1 chilli, finely chopped
1 cup fresh flat leaf parsley leaves
salt and pepper to taste
Instructions:
Pre heat your oven to 200 deg C and line a medium sized baking tray with baking paper.
Combine all the ingredients in a food processor and mix until well combined. Transfer mixture to a bowl.
Using well oiled hands grab a tablespoon of the mixture and form into disc shapes and cook in a lightly oiled frypan on a medium high heat. When the lentil cakes have browned on both sides transfer to baking dish.
Bake in a hot oven for 5 minutes more.
Serve immediately with tzatziki and watercress salad.