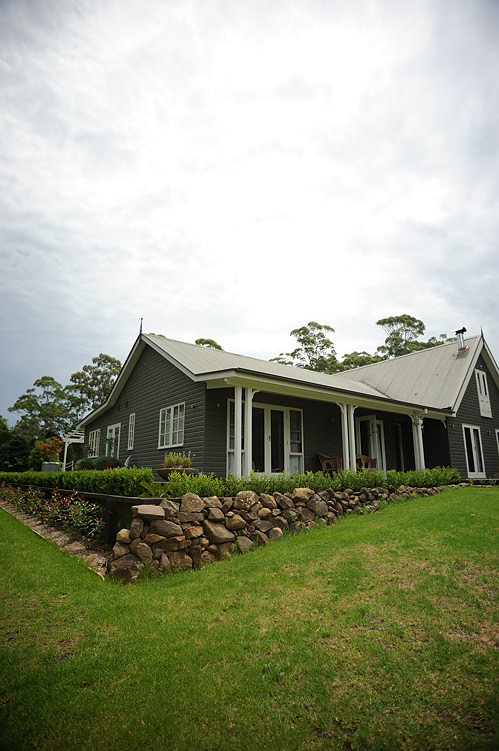 After the excitement of holidaying in Koh Samui, our group vowed to get together again and enjoy another getaway-this time somewhere a little closer to home.
After a few months of planning we settled on a weekend away on the "South Coast" of NSW.
This post is a little late in the making...I mean this happened in January!!!
Nonetheless, I'm here to indulge you with a few words and a lot of pictures of our holiday on the South Coast.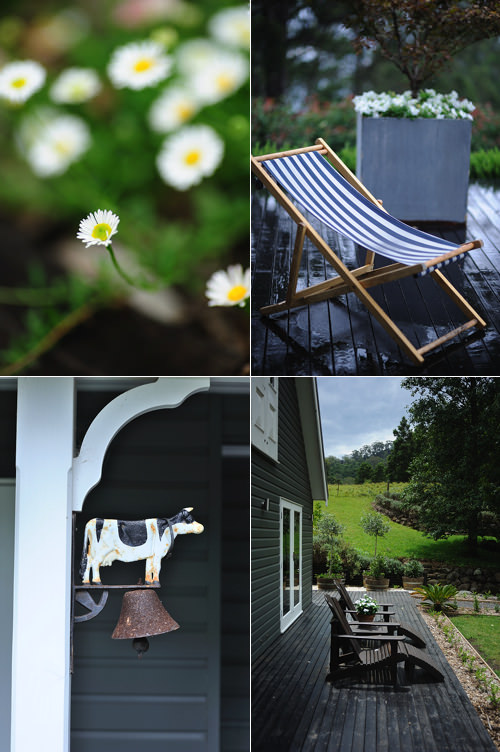 I'm not really a "camping under the stars" kinda person.
I just prefer the little luxuries when I holiday.
And food definitely has to play a role in this equation somewhere.
The South Coast of New South Wales has many faces.
It's a blend of mountains, rivers, unspoilt beaches and spectacular wilderness.
It's a wonderful, scenic "2-ish" hour drive from Sydney.
You'll see a lot of little towns along the way too.
The area is particularly renowned for it's eclectic craft and antique stores and a thriving artisan food scene.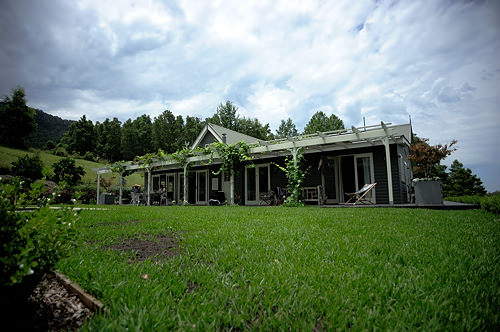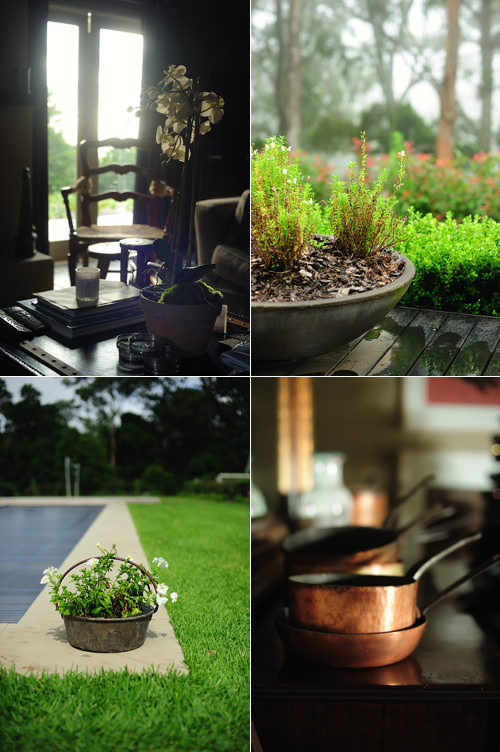 We chose to stay on a beautiful property on the South Coast named Redleaf.
Um, the moment we got out of the car on the sprawling drive way I sort of expected J.R. and Sue-Ellen to appear from Dallas! (you know...the TV show).
I thought we had arrived at Southfork! LOL!
This place was huge. It's best described as a French provincial style country home with all the mod cons. There are five bedrooms, 3 bathrooms and a 20 metre pool in the "backyard"!
The property itself is surrounded by beautiful landscaped grounds with protected views over the bush and the coast.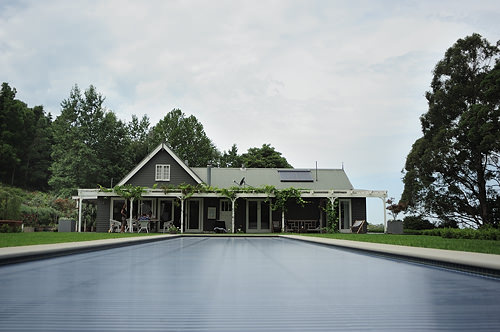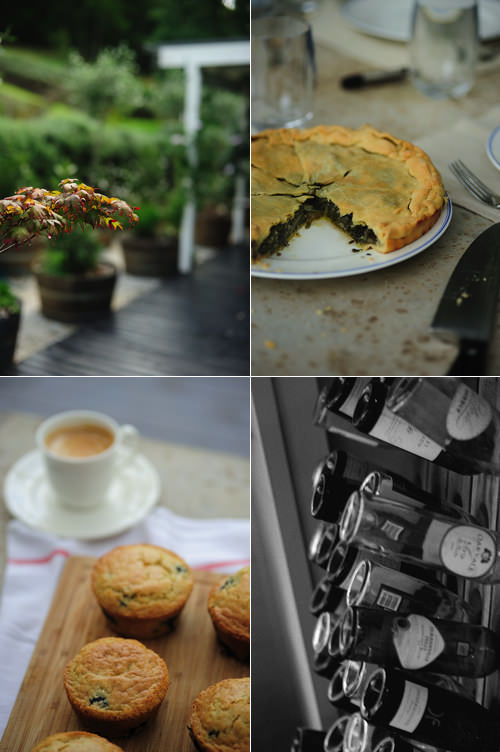 The part that I was most keen on was the cooking.
This was going to be my domain.
The kitchen on this property had everything you could need.
A double oven, dishwasher, a Kitchen Aid mixer...I could go on here but I won't. It had everything! (including an espresso machine..phew!).
We had purchased our groceries from the nearby town before we settled in Redleaf.
Some people cannot fathom the idea of going away and wanting to cook.
I, on the other hand, love it!
You see, I'm one of those annoying people who get up at 6 am and start making blueberry muffins for everyone.
And then I have to start thinking about lunch!
Overall, we enjoyed beautiful meals and everyone got involved in the cooking process. Highlight dishes included kohlrabi and greens pie, souvlaki with home made flat breads and a beautiful butterflied leg of lamb cooked on the gas bbq.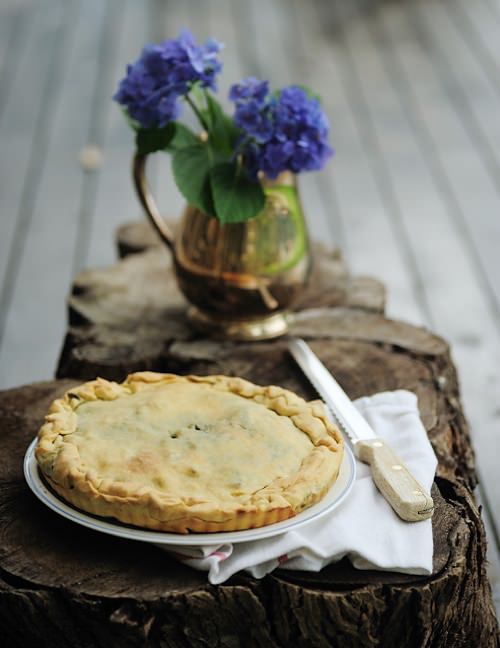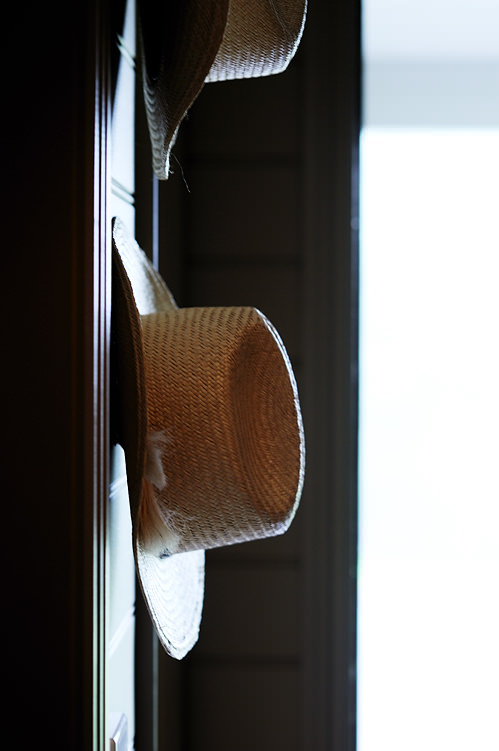 We relaxed. We ate. We relaxed some more. We swam in the beautiful 20 metre lap pool. We drank wine. We lounged on the big sofas and watched "Muriel's Wedding".
We laughed very loudly when I got bitten by a leach! (not a very pleasant experience...but you have to laugh!).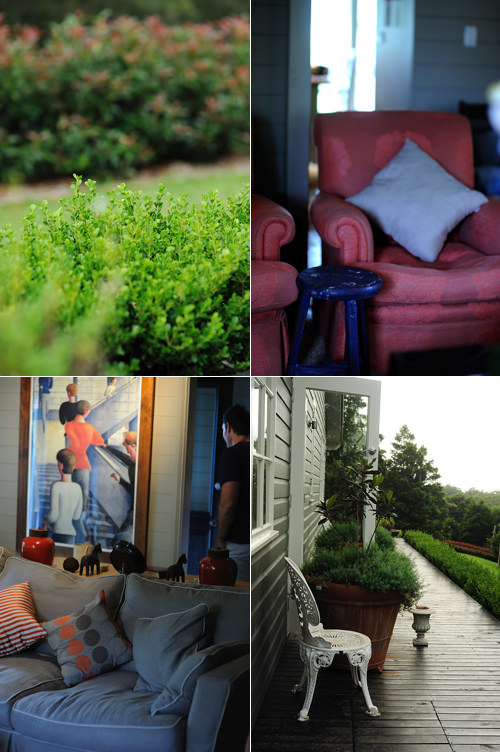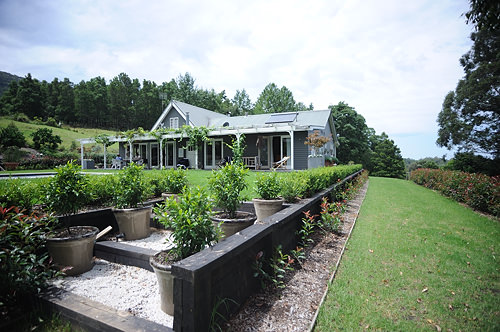 A lot of us "city folk" felt very relaxed after enjoying our few days away on the geographically stunning South Coast.
Sydney is a very hectic city and to be able to chill in a beautiful environment with great friends is a great reward.
"Redleaf" is a beautiful property.
If you have a big group of friends and you want to get away for a few days you will not be disappointed.